Whether you're just old enough to begin understanding the financial world and its complexities, or you're at the age where you truly appreciate the importance and responsibility of making wise monetary decisions, one word that has been there by your side through thick and thin is savings. You've either had it force-fed to you for as long as you can remember, or you are currently force-feeding it to someone else, but regardless of your position, what exactly are savings, why is it important and how can we achieve it?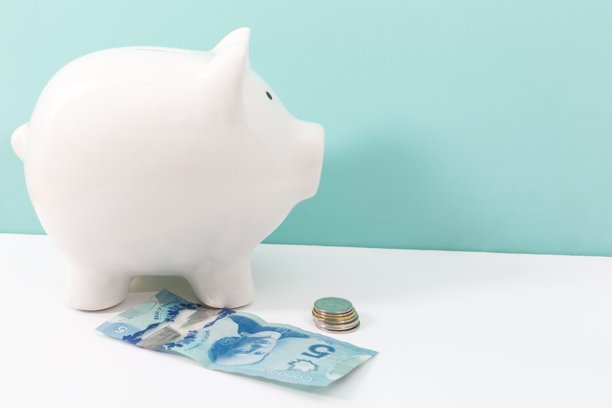 Having savings simply means that you have a safety net for your future, for an emergency, or for any other specified that you set as your target. You may be saving money to go on your dream vacation or to buy a car you have been fantasizing about for as long as you can remember. You may be saving up for retirement or to have the ability to pay for further education. Regardless of your position and end-goal, the beauty of having savings acts as a vehicle to help you achieve your dream.

Ultimately, the best way to increase your savings is to earn interest on whatever you have sitting in your savings account. While all savings accounts offer you interest, such as a High-Interest Savings Account or a Tax-Free Savings Account (TFSA), you must first understand how much interest you are effectively earning and determine if you are making the smartest choice. The following are some popular options to help build a savings account, but not all are equal.
Basic Savings Account
Many banks offer a basic savings account which tends to come along with your chequing account. These accounts will typically not charge a monthly fee and will generate interest for you based on how much money you have in your account. However, these rates range from 0.05%-2.30% depending on which bank you choose and will generally not yield a substantial return.
Tax-Free Savings Account
This kind of savings account is intriguing because it allows you to earn interest on money saved, essentially tax-free.
These rates are generally higher than your basic savings account and can range between 1%-2.80% depending on which financial institution you choose.
The advantage of this account is that your earned interest is tax-free which means you do not need to pay on your earnings received. As long as you are a Canadian Citizen and over the age of 18, you can qualify for this money saving option.
RRSP or Retirement Savings Plan
RRSP's are government approved tax-advantaged accounts that enable you to save for your retirement. Perhaps the most exciting component of an RRSP is that all money you contribute to your RRSP is deducted from your taxes by reducing your overall earned income per year.
For example, if you earn $50,000 from your employed income and you contribute $5,000 to your RRSP, you would only pay employment tax on $45,000.
However, when you do decide to withdraw funds from this account when you retire, keep in mind that you would then be required to pay taxes at that point based on the amount you withdraw. It is also important to keep in mind that the amount you are allowed to contribute to your RRSP is capped as well.
For example, from 2017-2019, the limits were (respectively): $26,010, $26,230, and $26,500.
How Do You Save Money?
Although there are many options as to where you can store your savings, what is the most effective way to contribute to these accounts without backing down? Very often we may rack up the courage to open a savings account and when the time comes to contribute, we may have lost our momentum. Therefore, one recommendation would be to set up auto-transfers from your chequing account to contribute to your savings account. For example, if you are receiving an employed income, you can have an auto-transfer when your funds are deposited to send money, however much you decide, straight to your savings account, with no action required! This way you will ensure that the amount of money you decided to save will be there, no matter the cost!
At Magical Credit, we understand the need to have an emergency backup. If you don't have access to your savings or you want to keep it where it is, check out our installment loans to see how we can help.