I Need Money Now! 7 Easy Ways to Get Money Fast
Life is unpredictable. Things can happen in the blink of an eye wherein you may be forced to dip into your savings to cover unforeseen expenses. But whether you have an emergency requirement or are simply looking to pad your income, the advent of technology has opened up plenty of new opportunities to make and/or receive money on accelerated timelines. Over the course of this article, we will illustrate 7 potential ways to gain funds for people who need money ASAP.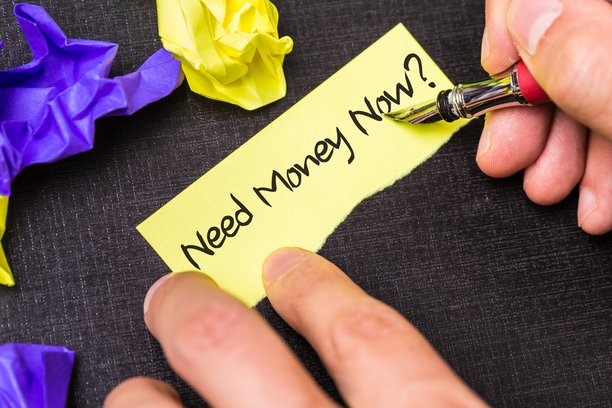 1) Freelancing
If you possess a special skill or talent that can be used online to provide clients with a useful service, then there is a booming online freelancing market. Sites such as Upwork and Fiverr connect clients needing a specialized service with freelancers willing and able to offer those services. Typically, all you need to get started is your bank account information and some ID. Then create an online profile and list out your unique strengths that you can use to add value to clients. If you have a portfolio of previous work, even better. Clients always gain more comfort when they see a track record of some sort. Some of the most popular online freelancing skills include coding, graphic design, data entry and writing. However, if you have a skill that doesn't fall within these buckets, but can still be delivered online, head over to an online freelancing site and check whether there is a market for your services!
2) Physical Tasks
If online freelancing is not really your thing, not to worry. There are other tasks that can be done too as long as you have a solid Wi-Fi connection. Today, there are several apps available on app stores that connect clients compressed for time with private individuals who can offer a simple service. For example, one app enables individuals to work with clients requiring their dogs to be walked everyday. These clients pay the individual a nominal amount through the app, and the individual is then responsible for taking the client's dog on a pre-defined route and returning him/her safely. A second task could include babysitting (although this does come with its own certification that has to be obtained prior to being a babysitter). Yet another idea could be being a deliveryman for an app such as UberEats, Skip the Dishes etc. wherein for each delivery you make, you get a delivery fee.
3) Credit Union
A credit union is an organization that is owned and controlled by its members and provides a suite of financial services – primarily lending at competitive rates – with an intention to help its members rather than turn an annual profit. Members of a credit union pool their funds to be able to provide loans, deposit accounts and other financial services to each other. Whoever is in need of such services then goes to the union and obtains these services. It is, however, pertinent to note that only members can access these services. To become a member, you must open an account with a credit union near you (or online) and deposit a minimum amount. Once you have acquired membership, you have the right to use their credit or other services as you require.
4) Friends and Family
If you need money desperately, you could also try contacting your network of friends and family to borrow money. Since these are the people closest to you, you are more likely to gain the money you need urgently as you do not have to jump through the hoops of obtaining a loan from a financial institution. However, do be careful here. Ensure that expectations are set in writing right at the outset. Whether or not your lender is charging you interest, when they expect the loan to be repaid etc. should all be noted in writing to prevent confusion and/or fractured relationships with your loved ones later.
5) Garage Sale
If you have apparel, furniture or other items that you no longer use and are simply lying around the house, you can sell these if you need money fast. Often called a "garage sale", you can potentially make hundreds if you are selling larger or specialized items that are in reasonably good shape. Before you do open a garage sale though, ensure that these are items that you won't need.
6) Uber, Lyft and/or Airbnb
The gig economy has allowed people to explore possibilities that were not possible even 10 years ago. If you are looking for some extra cash quickly and have access to a vehicle, apps such as Uber and Lyft allow you to use your vehicle to drive passengers around and earn a fee based on the length of the trip, time of the day etc. Alternatively, an app like Airbnb or Couchsurfer allows you to rent out your house, room or even a couch for a fee for a short period of time. The beauty of these apps is that they are flexible. So you can choose the times you want to drive an Uber/Lyft, and you can choose the dates that you want to rent out your property to someone. Once you are set up on the apps, the sky is the limit!
7) Online Lenders
Last, but not least, the online lender route is also an option if you need quick money now. While some of the other options aforementioned (such as credit unions and apps) require you to go though a lot of formalities prior to receiving any funds, online lenders such as Magicalcredit.ca significantly speed up the process from the time you need the funds to the time you get them: you just need to create an account and upload a minimum amount of necessary documents. Most online lenders have a few criteria that can be easily fulfilled for most people prior to them extending a loan. For a full list of requirements, please visit the lender's site, and make the arrangements required accordingly. Please note though that you should be careful when selecting an online lender – always go with trustworthy ones that have an established brand such as Magicalcredit.ca.