Impressive Stats about Money, and What We Can Learn from Them
by Magical Credit
The 2016 year is about to turn, meaning another year of figuring out a new personal budget, allocating your personal finances, new opportunities for investment, and general money management.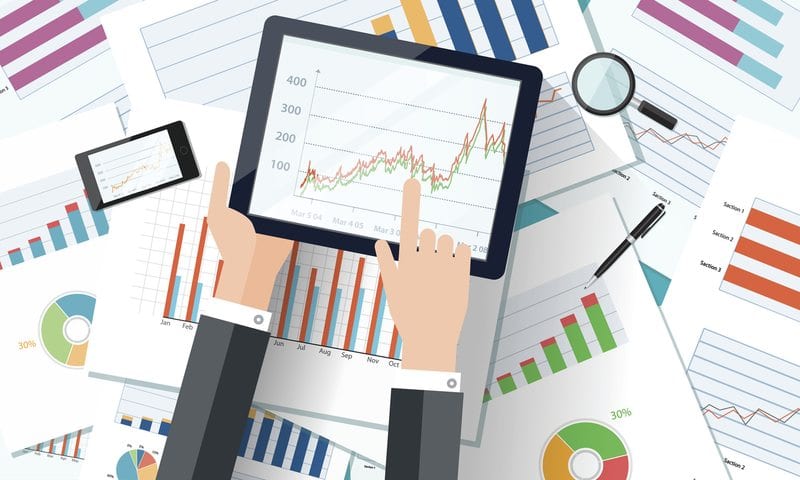 Perhaps the best way to go about strategizing your grand fiscal plan for the year is to look into some can't-be-ignored money statistics from the past year, identify trends, and then parlay that information into informed money decisions.
If you're looking to be better informed on last year's money trends and statistics – or you're simply looking to be blown away by some eye-popping financial figures – here are some of the most impressive money-related stats from 2016.
The average consumer will pay $279,002 in interest payments over their lifetime. (Credit.com)
Even with this quarter-of-a-million dollars being stretched over a lifetime, that's a significant amount of interest to fork over (and that's after taxes, too).
This amount will of course vary depending on where you live, and how good your finances already are. But if you're the average consumer like outlined here – or, the majority of people – you'd need to make over $400,000 to cover that interest.
Oh, and you'd still have to work off the principal on top of that.
Nearly a third of people would rather have 'excellent' credit than receive a million dollars. (CapitalOne.com)
This money fact is equal parts unbelievable and perplexing. We're not saying excellent credit or having a high credit score has no value – it just doesn't have seven-figure value.
We're assuming (praying) that the pro-credit 33% who responded to the survey thought it was a trick question or something. This should go without saying, but if your credit is poor, a free $1,000,000.00 will do a lot in reversing your fortunes.
59% of millennials have put aside $9,100 on average for emergencies, which tops older generations (Generation X - $8,700; Baby Boomers - $7,100). (Fidelity.com)
Who says millennials aren't as wise as generations previous? Finally, millennials can lay claim to something positive apart from social conscientiousness and the ability to chug more energy drinks than any competing demographic.
Even keeping inflation over the generations in mind, $9,100 is a significant total for an emergency fund. And hey, it's better than wasting that cash on avocado & crumbled feta on five-grain toast, or double shot, cold-drip coffees.
Less than half (45%) of people check to see if a website is secure before online shopping. (Experian.com)
With a vast number of shoppers trading in their car keys for a keyboard to do their shopping, it's astonishing that nearly half of online shoppers don't perform this basic security precaution. It's the easiest way for a fraud artist to steal your credit card information, leading to liquidated funds or even identity theft.
The best, and easiest, defense is to look for the lock. Remember to never, ever – ever – buy anything online that doesn't include SSL encryption (secure sockets layer) at minimum.
You can recognize whether a site features this security measure through the URL – it should start with HTTPS:// rather than HTTP://. An icon of a locked padlock should appear as well, either in the status bar at the bottom of your browser, or to the right of the URL in the address bar.
Nearly 90% of 18-24 year olds would take 'excellent' credit over access to social media. (CapitalOne.com)
Apparently, nearly 90% of 18-24 year olds lie on surveys.
What Can We Learn?
These financial statistics are fun to share, but we can take something away from them, too. To surmise, here's what we can learn from these money trends:
Cash is king. With how much money people are throwing away on interest, don't rely on credit more than you have to. Credit is a good alternative for big purchases, as you'll get some cashback depending on your plan, but for mild purchases and below, opt for cash.
A million dollars gets no respect these days. Seriously, how can that many people take excellent credit over being a millionaire? Wasn't the whole point of maintaining good credit to facilitate a higher net worth? A million dollars kind of accomplishes that.
Make Millennials Great Again. It's time 'Generation Why?' got their due. Who knew the demographic that's responsible for keeping the cold-press juice industry afloat made smart money decisions, too? If there's one thing we can learn from millennials (and it'll probably be the only thing), it's that no one should be without emergency funds.
Shopping smart (and safe). Online shopping is convenient to find rare or long-distance goods – and a convenient way to get your credit card number or personal information stolen. Remember to at least ensure you're buying from a HTTPS secure site before proceeding to the checkout.
These money stats should give you a better idea on where to allocate your money in the New Year. But if you're still finding yourself short on funds – especially after the holidays – you may qualify for a short-term loan from Magical Credit.
We provide cash loans to anyone with a reliable source of income – either traditional or non-traditional – and a proven debt repayment history. To find out if you're eligible for a loan between $2,000-$10,000, fill out our online application or call 1-877-213-2088.