Late Tax Fees and You
by Magical Credit
The tax deadline in Canada for 2017 tax returns is fast approaching! After April 30, the CRA will begin to charge compound interest DAILY on May 1, until you pay off any amounts owing from 2017. On top of that, late tax returns are penalized with some serious late tax fees.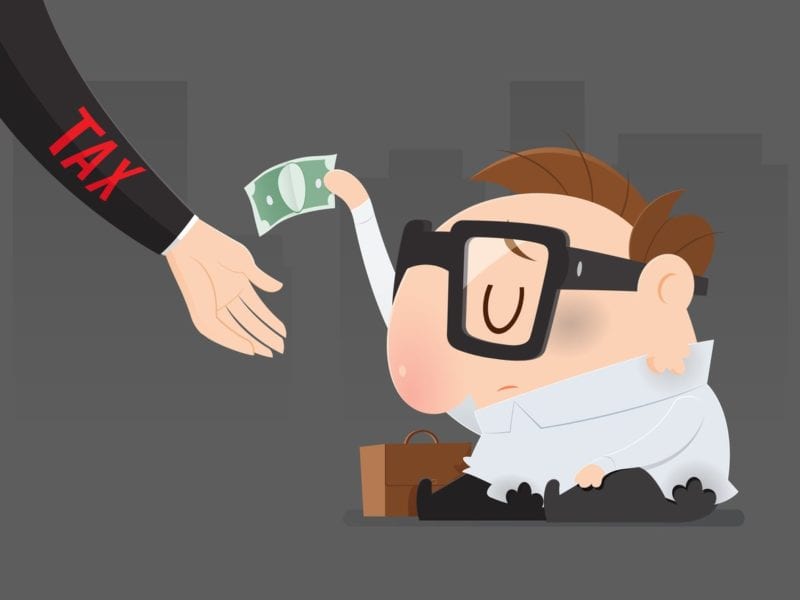 Not only is the base penalty 5 per cent of the balance owed from 2017, but they add an additional 1 per cent on top of that for every month you don't file your late tax return up to 12 months. That late tax interest skyrockets if you haven't paid off fees from previous years.
Should I File Taxes if I Owe Nothing?
You might be wondering, "is there a penalty for not filing taxes if I owe nothing?" Or whether you should even bother filing your tax return at all if you don't owe anything.
The answer is a resounding "Yes!" to both questions.
Even if you don't have a fat tax refund waiting at the end of the rainbow, you're required by law to file your taxes and going four years without doing so could see you slapped with the "Repeated failure to report income penalty."
The mother of all late tax fees, if you haven't disclosed more than $500 of income in the past four years, the CRA could slap you with a demand for 10 per cent of the amount you failed to report. Make no mistake, biting the bullet and filling out your 2017 tax return is a far smaller price to pay compared to that kind of late tax interest.
The Best Way to File Taxes
Not sure what's the best way to file taxes? With so many options available, it can be difficult to narrow the field. While there's plenty of fancy, expensive tax software out there, there are also tons of free options that are just as good. In particular, there are several reputable free tax calculators associated with the CRA's NETFILE program that will upload your return directly to the government after you check all the boxes and dot the I's. You can see the full list here.
If you don't have regular access to a computer (or just don't like using the damn things) you can make use of the government's revamped phone service, File My Return. A huge upgrade from the previous Telefile phone service, FMR will put you in touch with a live CRA agent who will file your return for you after a series of questions.
Ultimately, the best way to file taxes is whatever is simplest and most convenient for you. Just don't put off your 2017 tax return for much longer!
---
If late tax fees are hitting you where it hurts, or if your tax return won't refund as much as you hoped, you can turn to Magical Credit for a variety of short-term loans, even with bad credit!
Sign-up takes as little as five minutes, and you'll hear back from our qualified agents within 24 hours - guaranteed. Don't face the Tax Man alone!