There is no question as to the level of unprecedented stress that Covid-19 has brought to our everyday lives. Whether it is strain related to finances, jobs, school, students, children, etc. each of us is faced with different challenges that were unforeseen. On the other hand, many of us have been able to draw upon hidden strengths and skills that we may never have otherwise knows existed within us. At the end of this saga, we will hear stories about amazing parents, co-workers, teachers, doctors, nurses etc., but what about our own futures?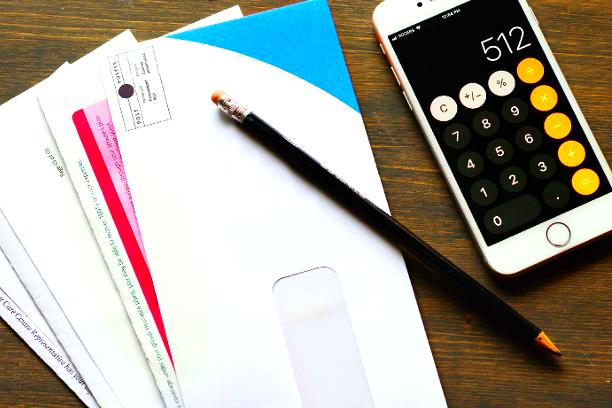 When faced with financial strain, we may sometimes feel that we are forced to make decisions that will harm our future. Yes, there may be a temporary reprieve, but what happens afterwards? Are our decisions that we make today going to have a dire impact on our futures tomorrow? For example, you may feel that your debts are continuously piling up and you're just unsure what to do. You may be drawn to a consumer proposal or bankruptcy because they "promise" to help ease your financial burden. While it is true that you may feel an ease of burden today, what will happen in a few months from now? You may look to refinance your mortgage to get the current attractive interest rates and find that your application has been declined due to your bankruptcy. You may want to use a credit card, or apply for a new one. After all, you've been with the company for 10 years, how could they say no?!

Well, before we go any further, let's discuss how and for how long a consumer proposal or a bankruptcy can affect your finances. The first thing you need to have in mind is that Consumer Proposal and Bankruptcy can only be filed by Licensed Insolvency Trustees (LITs). LITs, like with other types of companies, vary greatly in terms of quality, and that's why we're writing you this letter: many companies will downplay the real effects of a Proposal or a Bankruptcy on your Credit Report.
When in debt, it's only reasonable to conclude that you would worry about costs, so let's talk about them. Both Consumer Proposal and Bankruptcy's LIT fees are based on calculations set by the Government and that should be your first red flag: if you're getting different fees from different LITs, someone is not telling you the truth. A trustee handling your Consumer Proposal will be paid from the payments you're making - $750 on filing and acceptance and 20% of the distribution made to creditors. The proposal itself (how much you will be paying your creditors) is calculated by combining your income, your assets and your debt. For a Bankruptcy, to calculate the fees you'll be paying your trustee, there's also a formula set by the government: the trustee will receive the first $975 of receipts, 35% of the portion of the receipts exceeding $975, without being greater than $2,000 and 50% of the portion of the receipts exceeding $2,000. In case you have a large number of assets, the calculation will be a little different. The amount you'll pay for the Bankruptcy itself depends on your income and assets you may have. So, in short, the costs for a Consumer Proposal and Bankruptcy depend on formulas set by the Government and your specific financial circumstances – the trustee you choose to work with have little to no effect on that.
Now, what should also be on your mind is how both of them affect your Credit Score. The actual hit your Credit Score will get depends on your specific financial situation and it's close to impossible for any trustee to predict – so any Company that does it should not be taken seriously. One thing is certain, though: both Consumer Proposal and Bankruptcy have devastating effects on Credit. How so, you ask? Well, a Consumer Proposal lasts for up to 5 years – a period in which chances of obtaining any kind of credit are pretty low. During the course of your proposal and for 3 years more after that, your Credit Report will retain an R7 credit rating, so up to 8 years in total. Needless to say, even after you've been discharged from a Consumer Proposal, and while your R7 credit rating lasts, chances of getting any credit are still greatly reduced. A Bankruptcy, on the other hand, is shorter – it can last 9 or 21 months (if it's a first-time bankruptcy) - but far more critical. If you opt for it, you will get an R9 credit rating, the worst score you can possibly have on your Credit Report. Even after you've been discharged, you'll be stuck with the R9 rating for 6 years. That's almost 8 years with virtually no access to any kind of credit.
The reality is that when it comes to contemporary credit, your credit score and history dictate your request approval and when you are under bankruptcy or consumer proposal, no credit will be offered. You may try and get a line of credit, new car, or looking for a loan for renovations and will be surprised when you see what the bankruptcy has done for you. Ok, so if going bankrupt or consumer proposal will ruin my future, what options do I have?!
Now is an amazing opportunity to take a step and re-evaluate your priorities and daily spending. While our daily lifestyles have been a certain way up until now, perhaps it's time to change that. One way to accomplish this is to create a chart with a header called NEEDS and WANTS. Write down your daily expenses and categorize them into one of these two columns. Remember that what once was considered a need, perhaps may now be a want. For example, going to a nail salon to get your nails done may have been a necessity but now with lockdown procedures, you may have learned a new skill! Or, maybe you used to bring your bike in for a tune-up but now, with a simple Youtube tutorial, you can do it yourself! Taking a moment to recalibrate our needs and wants, and learning new skills at the same time, is the most effective and impactful way to start lowering our financial output. You will be surprised to see how much money you can save on a daily or weekly basis by learning how to "do-it-yourself."
If there is one lesson for each of us to take out of our new routine, it is to understand how our life habits may have put us in a financial strain when it didn't need to be that way, to begin with. So if you are faced with a financial strain and are drawn to the "relief" that a consumer proposal or bankruptcy has to offer, I urge you to think twice before going ahead. Understand the long-term impact such a decision will have on you and take simpler steps that will ease your financial burden and for tomorrow as well. For more blogs related to financial help, visit the Magical Credit blog page at https://www.magicalcredit.ca/blog/.