The applications of smartphone - uh, applications - aren't limited to constructive or intelligent uses. There are apps that have no business existing, from the 'Pocket Heat' app that overheats your phone to provide warmth, to the 'I Am Rich' app, which adds a glowing red gem to your phone for just $1,000 USD.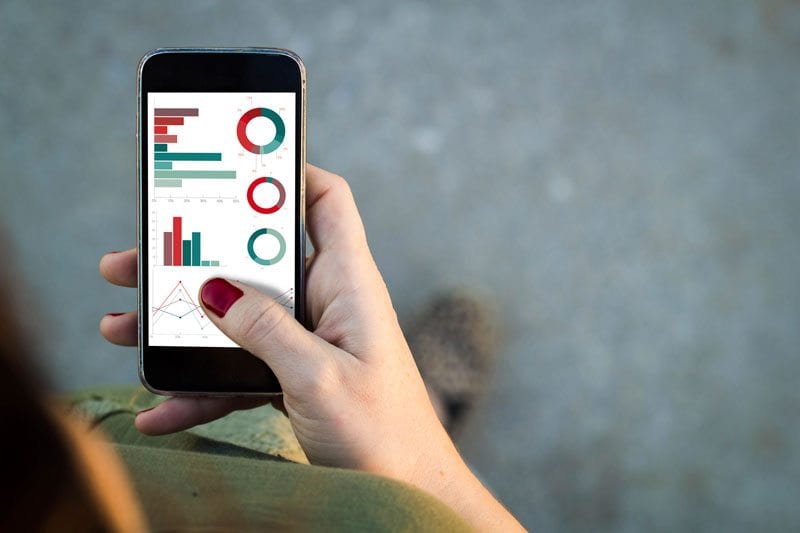 Luckily, most money management apps aren't as troll as Pocket Heat, or as impossibly expensive as I Am Rich. Finance apps are an excellent resource for people who panic monthly when it's time to pay the bills. A personal finance app allows you to monitor your assets regularly, and can remind you when certain bills need to be paid so you'll never miss another installment.
We;ve selected some of the best finance apps for your smartphone that will help you track monthly expenses, manage money, or generate a budget. With all of your affairs organized and scheduled, you won't need to resort to creative accounting if you ever have a financial rainy day.
YNAB
Cost: $5 per month, or $50/year
Available On: iPhone, iPad, iPod touch (Apple Handheld Devices), Android smartphones, tablets. A desktop app is also available.
YNAB - or 'You Need a Budget' - is a money management app that takes savings to the next level. In addition to showing you what you're dropping cash on, it actively assists you in changing spending habits and behaviours.
Completely overhauled in 2016, the YNAB app encourages you to start budgeting smartly, getting you out of the paycheck-to-paycheck rut. It promotes practical solutions for the user to pull themselves out of debt, as well as a forum for community support.
Check out their desktop features here.
Spendee
Cost: Free! A customizable, 'pro' version is available as well, at $1.99/month.
Available On: Apple Handheld Devices, Android smartphones, tablets
If you're commonly asking yourself, 'where did all my money go?', the Spendee app was designed for you.
Rather than trying to create a budget for you, Spendee simply tracks how much you spend on expenses consistently each month. It sounds extremely simple on the surface - and it is - but you might be surprised at how much you spend on takeout between pay periods. Seeing every purchase, both good and bad, can help you recognize where you're spending your money pointlessly and cut accordingly.
See where your money goes with the Spendee app, downloadable through their desktop site.
DollarBird
Cost: Free!
Available On: Apple Handheld Devices, Android smartphones, tablets
Do you follow a daily planner or calendar religiously? Then the DollarBird money management app will feel comfortable and intuitive to you from the get-go.
DollarBird smartly arranges your budget similar to your daily planner; plug in your spending based on your schedule, and the app automatically calculates a feasible budget. This is the best app for budgeting, though it does involve a little more work and prep to fully take advantage of, requiring users to manually input salary and recurring expenses. Users will also need to start adding transactions to the app as they go.
The upside of nitpicking information is a budget created and customized to your lifestyle and shopping tendencies. While the personal finance app won't tell you where to make cuts to save, they've laid out all your finances transparently, giving users the freedom to make their own decisions.
Learn more about the smart calendar app through their website.
Digit
Cost: Free!
Available On: Apple Handheld Devices, and the Apple Watch. Android development in progress.
Digit goes above and beyond most personal finance apps. Rather than just saying 'save more' at month's end (which you already know, otherwise you wouldn't need an app), Digit will do the work and manage money for you.
The app automatically banks capital for you after analyzing your spending and income. Digit determines what amount you can realistically put aside – usually between $5 to $50 – and moves funds from your checking to your Digit account. There's no overdraft, meaning you won't pile up the fines when you're light on funds.
Remember Digit isn't a bank, so anything you're saving in their accounts will not accumulate interest. There are savings bonuses that improve as you add more money to your Digit account, but the app's main purpose is putting money aside 'forcefully', so you won't be tempted to touch it.
Check out Digit's site for a quick, 60-second crash course video on the money-saving app.
We hope our choices for best finance apps can get your savings on the right track, whether you find yourself splurging too much, or are already mired in debt.
For additional financial assistance, Magical Credit provides short term loans to anyone with a stable source of income - even from non-traditional sources. To see if you qualify for a cash loan between $500 - $20,000, fill out our application.