Magical Credit's Guide to Thrift Shopping
by Magical Credit
Thrift stores get a bad rap for being full of obscure junk, but with patience, persistence, and a little creativity, you'll be able to find quality antiques and collectibles at second-hand rates.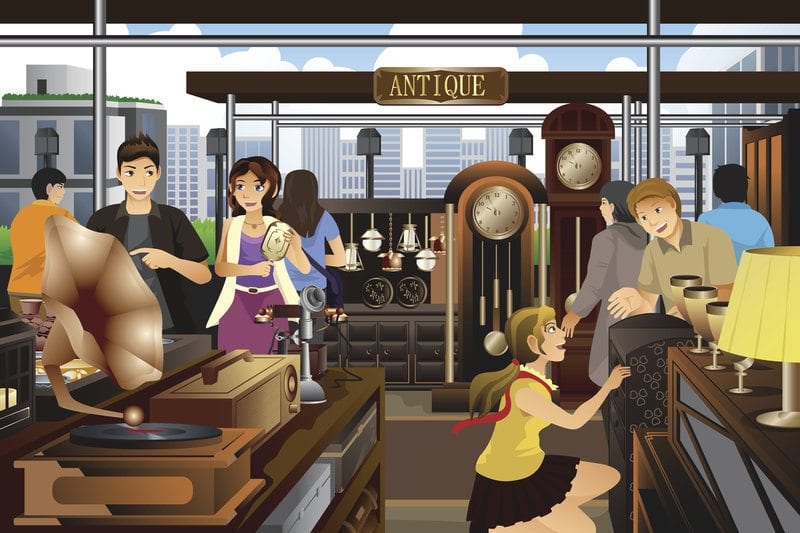 Thrifting takes time, effort, and a bit of luck, but if you know what you're doing, you can transform someone's junk into your own personal treasure.
If you're new to the art of thrifting, or simply struggle to find what you're looking for, here are 6 tips that will make your next trip worthwhile.
Budget your spending.
Before thrift shopping, you'll need to set a limit on your spending. It's important to know how much you're willing to spend and what you need to purchase. With so many quirky items to dig through, it's easy going over budget.
Stay focused and keep your eyes on the prize. Purchase items that are on your list or within your budget. And remember, It's ok to leave empty handed.
Know the deals.
What's better than low prices? Even lower prices.
Thrift stores such as Goodwill or Salvation Army have special savings and discounts throughout the week, so take advantage of them.
Ask an employee or manager if there's a daily special or when clothing goes on sale. Always check the colour of store tags. Depending on the colour and the day, you could save up to 75% on certain items.
Relationships are the foundation of a great steal.
If you plan on visiting thrift stores regularly, you'll get to know some of the employees who work there. They're the gatekeepers to your treasure hunt, it's important to be kind and respectful towards them.
If you're friendly, and they know what you're hunting for, they might put aside items exclusively for you. Relationship building is an important aspect of thrifting, and can lead to valuable information such as weekly deals, specials, and inventory restocks.
Thrifting is a team sport, and the more players you have on your team, the more likely you are to score.
Men's, women's or kids'… It doesn't matter, check all of them.
Thrifting requires time and patience. When shopping for clothes, It's important to check both men's and women's sections, because clothing can get mixed up and misplaced by employees or customers.
If you can't find that perfect pair of jeans, it might be hiding in another section, so make sure you check everywhere.
Don't Leave Without Inspecting Your Purchases.
Before rushing to the register, make sure you carefully examine your items for any significant flaws or damages. There's nothing worse than wasting money on an item you can't use.
For clothing, check the exterior and interior of your garments for stains, tears, missing tags, loose threading or broken zippers.
For furniture, check for good bones (solid structure). Avoid furniture with wobbly legs, large scratches, sticky drawers, and anything beyond a cosmetic facelift.
Always think outside the box; there are thousands of creative ways you can beautify old furniture, so have an open mind when shopping.
Here are some items to avoid for health and safety reasons; Helmets, appliances (specifically ones used to process food), Child Safety items (strollers, car seats, and cribs), beds, and halogen lamps.
Keep The Cycle Of Thrifting Alive.
Thrifting is a continuous cycle of buying and donating. It's important to manage your closet by donating items you no longer need. Hopefully, someone will find the items you donate to be as captivate and intriguing as you once did.
---
These 6 thrift store shopping tips will help you find second-hand gems without breaking the bank – but if you're looking to expand your thrifting budget, consider applying for a cash loan.
Magical Credit provides cash loans to anyone with a reliable source of income – either traditional or non-traditional – and a proven debt repayment history. To find out if you're eligible for a loan between $2,000-$10,000, fill out our online application or call 1-877-213-2088.