Magical Credit's Top Holiday Gift Ideas for Finance Geeks
by Magical Credit
Everyone enjoys getting a thoughtful gift come the holiday season.
Any hockey fan would be ecstatic for an Auston Matthews jersey, the hottest selling sweater in the NHL last month. A person who lives to cook would be salivating over a copy of Anthony Bourdain's Appetites: A Cookbook. And who would say no to form-fitting silicone running shoes, complete with individualized toe pockets? (Don't answer that).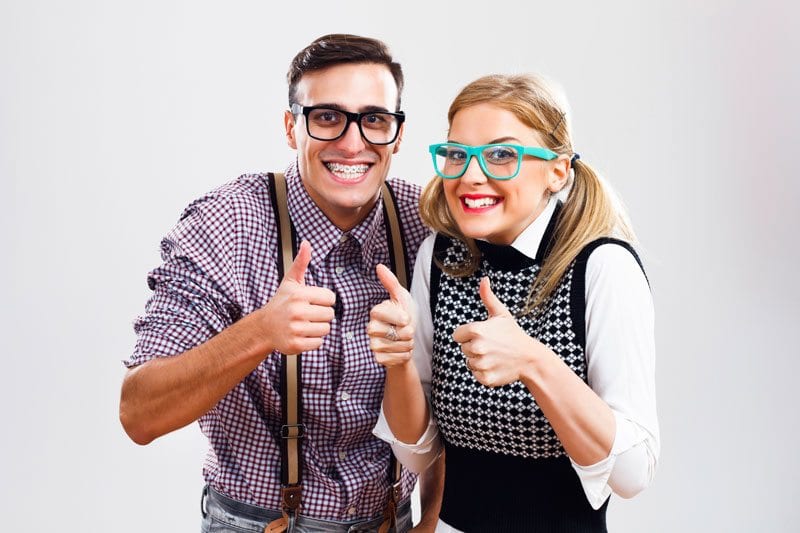 But those are the easy gifts. The true challenge lies in searching for that special gift for that one person who has a proclivity for clashing with every conventional gift idea you've thought of.
If you're struggling on what to get for that investment-savvy friend or your favourite finance professional, our finance geek gifts will prove you had both them, and money on your mind.
Stock Ticker Board Game.
Price: Ranges between $50-200.
This is the ultimate board game for investors and finance fanatics alike.
The Wall Street party game is a great way for professionals to take a break from the pressures of the real stock market... by diving into a fake one. Each player starts with capital, which can be turned to securities - stuff like gold, oil, bonds, industrials, etc.
And that's not all. Not only can you get paid out in dividends once your stocks mature, but you can buy and sell shares to accumulate even greater wealth! ...We'll give you a break to catch your breath from the excitement.
Alright, it may not be the most riveting board game, but your financial friend will appreciate it (and just say you're busy if they challenge you to a game).
The Ambient Orb.
Price: $99.99.
While there's no crystal ball that can predict the stock market (...yet), the Ambient Orb is the next best thing for money moguls.
The stock market orb is a lot like a mood ring - the sphere's hue reflects the volatile stock market's ups and downs. It'll darken to a warning-sign red when the market's down, maintain a neutral yellow if everything's status quo, and brighten to green when the stocks are in your favour.
The Ambient Orb can also be set to track a custom portfolio on a monthly basis, making it the ideal home fixture for you stock-savvy friends.
HP 12C Financial Calculator by Hewlett-Packard.
Price: $79.99.
This financial calculator was built for number nerds, high-tech Dads, and money-conscious individuals who are diligent about smart spending.
The 130 built-in functions offer everything you need, whether you're figuring out loan amortization, yield calculations, time value of money, payoff schedules, budgets, and more.
Also, if your gift receiver is an accounting major, the calculator becomes even more valuable: the HP 12C is one of two approved financial calculators allowed in the CFA certification exam, almost a necessity for accountants to reach the top of their field.
Pocket protector not included.
"Margin of Safety" (1991), by Seth A. Klarman.
Price: Varies; ie. A used edition can be had for $1,600.
The Margin of Safety is an out-of-print book that's considered the gold standard of investment books - it's arguably the most sought-after wealth book out there.
Finance freaks and bookworms will appreciate this gift equally, as the atypical book is both a valuable collectible, and source of financial knowledge.
Klarman shares his philosophies, logic, and approach to value investing, which made him the founder and portfolio manager of The Baupost Group, one of the world's largest hedge funds.
Gentleman's Coin Bank.
Price: $48.00.
Think outside the box by purchasing this...well, box.
The Gentleman's Coin bank is a wicked, hand-crafted coin bank that draws inspiration from the Gentleman's Coin Bank from BDJ Craftworks in Austin, Texas.
While it won't help with any significant savings or anything like that, it's a charming addition to any moneyman's desktop.
You Need a Budget Software Package.
Price: $47.00.
You Need a Budget is both an awesome informational resource for the financial-savvy, and a life-saving one for those who aren't.
Regardless of which category your gift recipient falls under, they'll find tremendous use with YNAB's budgeting software. The programs adds to the free educational materials already offered through YNAB, with different packages available depending on budgeting needs.
The instant account updates, and alerts that give you the green light to spend, are priceless.
Are you in need of a bit of capital for your holiday shopping do-to list?
Magical Credit provides short-term loans to people with a steady source of income, even if it's untraditional. Our cash loans range from $2,000-$10,000.
To find out if you qualify, fill out our application now, or call us today at 1-877-213-2088.