Magical Credit's Top Money and Investment Podcasts
by Magical Credit
A great podcast can subtly add a tremendous amount of value to your life. Not only are they ideal in keeping you preoccupied at the gym, on your commute to work, or at your job itself, but can provide a wealth of useful information.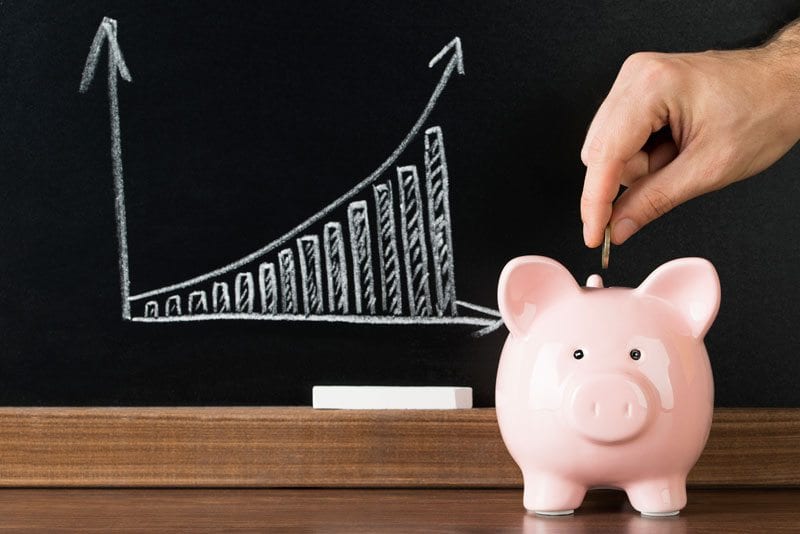 The best podcasts are a balance of entertainment and education. They'll keep your attention, while you subconsciously absorb the guidance they offer without realizing you've retained that advice.
This is especially true when it comes to the best finance podcasts. Learning about finances and investments shouldn't be as exciting as listening to a group of comics banter for hours. But there are a select group of money and investment podcasts that are equally entertaining and informative. Talking money doesn't have to be dull, and this group of our picks for the best investing podcasts proves that.
If you're looking for advice and guidance in certain aspects of finance, look out for these interesting podcasts. Some focus on money and investing, while others look at finances in a broad scope. We guarantee you'll be amused, at both the banter from the hosts, and the shrewd, topical financial insights that will strengthen your financial portfolio.
Stacking Benjamins
This show has a light, upbeat tone that you wouldn't associate with a 'boring' topic like money. The money podcast is hosted by Joe Saul-Sehy, formerly from the Two Guys and Your Money podcast.
Arguably the most entertaining show on grace our shortlist, Joe invites a variety of guests to cover an array of financial topics.
You know it's not your typical, super serious investment podcast when the guests on his site are introduced as 'Recent guests from Joe's mom's basement'.
Find it on iTunes, or from his site here.
So Money
Farnoosh Torabi's So Money makes our list for the range of investment advice and money topics she digs into. Investing, entrepreneurship, loans – whatever's the rage in the money sphere, Torabi's podcast covers it.
Like the Stacking Benjamins cast, So Money features a new guest every episode to provide in-depth knowledge from an expert in that particular financial field. The conversations are witty and insightful, and in terms of other money podcasts, she probably has some of the highest quality guests you'll find sharing their financial experience.
The best part for Torabi enthusiasts is it's a daily podcast - very rare, considering the effort that goes into producing quality casts - though they're a little shorter than typical podcasts.
Check out the So Money podcast here.
Cashflow Diary
For those cash-minded listeners out there, Cashflow Diary is right up your alley. An extremely intriguing money podcast, Cashflow Diary narrows its focus on one area rather than covering a spectrum of topics.
As you might've guessed, this podcast is all about building cashflow. Through investing, real estate, and business building, Cashflow Diary will guide you in creating and maintaining steady cash flow for your business ventures.
These podcasts are on the longer side, but investing your time in them will undoubtedly improve your financial investments, too.
The Investors Podcast
The thought process behind The Investors Podcast is simply, 'billionaires are billionaires for a reason; they must be doing something right'.
Hard to argue with that logic. That's why this investment podcast's premise is simple: study billionaires and adopt their habits needed for success. Investing strategies are discussed, insights on success are broken down, and they even divulge into billionaire's favourite books. Whatever gets results!
If you're obsessed with the filthy rich, and how to get to that lofty plateau of success yourself, this weekly podcast gets pretty in-depth in their billionaire case studies.
The Bigger Pockets Podcast
This is the number one investment podcast for you real estate moguls out there. If you've given thought to investing in real estate, whether by flipping houses or amalgamating rental properties, The Bigger Pockets Podcast will convince you to take the plunge with their investment advice. Real estate and selling homes is a scorching market right now, so this could be a good area to get into for a green investor.
Not only is this a comprehensive real estate investment podcast, the hosts - Josh Dorkin and Brandon Turner - will make sure you're highly entertained throughout the show.
Motley Fool Money
You may've heard of Motley Fool Money from the same Motley Fool show that's syndicated on radio stations across America. The show is extremely popular amongst investors, as they regularly interview business leaders and authors for the insights on different markets. Maybe the most unique aspect of this money podcast is listening to these leaders discuss the stocks they're looking at, so you can become the next Wolf of Wall Street.
The Motley Fool is a financial resource with a dedicated following of investors – check out their podcast and you'll see why.
Now that you're learning more about money and investing through our choices of the best investment podcasts, you can start building your wealth. Magical Credit can provide small loans for your next investment venture, from $2,000 up to $10,000.
To learn more about our short-term loan services, call us today at 1-877-213-2088.