Is the Minimum Wage Hike Good for Ontario?
by Magical Credit
We're a couple of months into the ambitious minimum wage hike imposed by Ontario's provincial government, and it's garnering both positive and negative responses.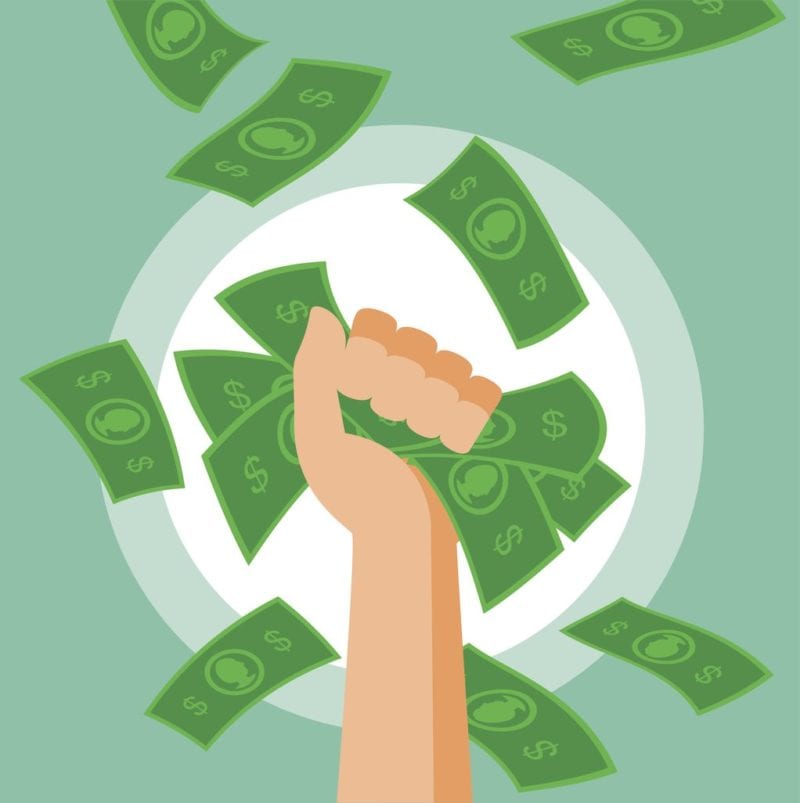 How has Ontario's workforce been affected? What changes are being felt in the job market currently? What'll happen in the future?
We touch on that and more as we examine Ontario's minimum wage hike.
A Trickle Up Effect?
In many cases, people who were making $14/hour before the increase in minimum wage, are now making exactly minimum wage, with no adjustment to their current rate of pay.
Sadly, this may sour the demeanour of experienced people whose salary is the same as someone who's just started working. However, in order to offset those tensions, many businesses have boosted their employee's pay to reflect the jump in minimum wage, and to help with the spiked costs of living associated with it.
Employers adopting the trickle up method position themselves as the good guy. Wal-Mart increased their own starting wage to more than the provincial minimum, while JJ Bean Coffee Roasters increased wages for all employees making below $20/hour.
Needless to say, the publicity for JJ Bean and Wal-Mart's strategic maneuvers has been stellar.
Inflated Pricing and a Deflated Job Market
JJ Bean may have raised employee wages, but they also increased prices by one to three per cent. Smaller businesses, such as Kaboom Chicken in Toronto's Leslieville neighbourhood, have done the same.
Studies show a minimum wage hike is the best time for businesses to raise prices, since the playing field is even, as competitors are equally hampered by increased payroll costs.
Unlike JJ Bean, whose sales likely won't be hurt by a meager raise in prices, Kaboom's owners intended on decreasing staff hours once Premier Wynne's legislation came into effect. Tim Horton's infamously cut employee benefits and paid breaks as a response to the imposed 21% increase of minimum wage.
While Premier Wynne referred to these tactics as "bullying," business owners believe that the wage increase was to their detriment, seeing the move as a means of political jockeying.
Sadly, if business owners aren't on board, and legislation isn't put in place to prevent callous cost-cutting measures, it could mean bad things for lower-income workers.
In Ontario, the Fiscal Accountability Office predicts the loss of 50,000 jobs as a result of the minimum wage, while TD Bank projects 90,000 lost jobs in Ontario by 2020.
The Bank of Canada has estimated that by 2019, Canada will have about 60,000 fewer jobs as a result of provincial minimum wage hikes.
---
If the minimum wage hike does cost you your job, you'll be stuck with a litany of bill payments with only your EI income to foot the bill.
Magical Credit offers unemployment loans in Ontario, to applicants collecting a monthly EI income.
If you're in between jobs, and need to keep up with the inflated pricing stemming from Ontario's minimum wage hike, apply for an EI loan today in 5 minutes or less!