Personal Loan Application Checklist: What Does It Usually Contain?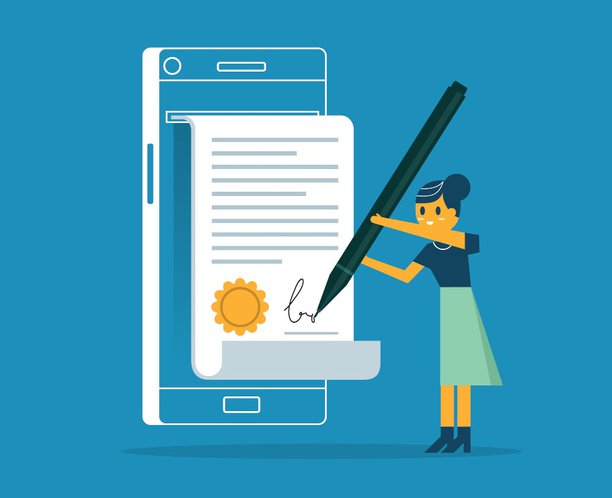 Applying for a Personal Loan: Everything You Need to Know
There are many reasons why you may approach a bank or other financial institution for a personal loan. Personal loans can be used towards a variety of purposes including debt consolidation, medical bills, home improvements, and other large expenses where there is a large cash requirement in the near term.
To obtain a personal loan, you need to ensure that you are well-prepared and armed with all the right information and documents. There are generally six steps to getting a personal loan:
Determine your needs The first course of action is to evaluate your upcoming requirements and determine your shortfall from existing funding sources. For example, if you have an expense of $5,000 and already have $2,000 in a savings account, you can tap into that money to avoid borrowing more than you need.

Pull your credit report While lenders can pull this information for you, it is helpful for you to go into the discussion knowing what your credit score is. You can use that information to determine what credit options are available to you and suitable for you. Pulling your own credit report also lets you iron out any mistakes you spot directly with the credit agency before you approach the lender.

Assess your options It is wise not to go with the first offer you receive. Take your time to shop around different offers and evaluate the different rates and terms that lenders are willing to provide. Some lenders also offer a prequalification process, which doesn't impact your credit score. Use this option where possible to avoid hard inquiries on your credit profile.

Pick the best lender and loan for you Once you have reviewed all the options available to you, select the lender that offers you the best package. Make sure that you have reviewed the terms and conditions carefully to understand all fees, penalties, and other charges in addition to the interest that you may be liable for paying in order to avoid being surprised at a later date.

Gather documentation and apply for the loan Each lender has a different loan application process that you must follow before a decision is made on your loan. To expedite this process, you can start by gathering the primary documents that all lenders require to evaluate your application.

Sign the loan agreement Once a lender approves your loan, they will draft a loan agreement that outlines all the terms and conditions including the principal, interest rate, repayment schedule, and other fees payable. By signing the loan agreement, you agree to abide by all of these terms and make payments as stipulated.
What is a Personal Loan Application Checklist?
While each lender has their own documentation requirements, almost all lenders will require the following:
Government-issued ID: The lender uses this to verify your identity. Acceptable documents including a passport, driver's license, provincial card, etc. It is generally considered best practice to have copies of two of these documents.

Proof of Legal Status in Canada: If you are a citizen or Permanent Resident, you may be asked to show requisite documentation as proof.

Proof of Residence in Canada: Lenders generally only lend personal loans to borrowers residing in Canada. To this end, you will likely be asked to provide proof of address. You can do this through utility bills, credit card statements, telecom bills, etc.

Proof of Employment: Ask your employer to provide a letter of employment that confirms your start date, the fact that you still work there, and your annualized income.

Proof of Income: You will be asked to provide your most recent pay stubs and/or your 2-3 most recent tax returns if you are self-employed.

Most Recent Credit Card and Bank Statements: Particularly if you intend to use the personal loan for debt consolidation, the lender may ask to see your most recent monthly credit card statements and outstanding loan balances from various credit accounts you have open.
It should be noted that this is not a comprehensive list. Your lender may ask you for additional information or documentation based on the policies that they have defined for lending money to borrowers. It is in your best interests to ensure that you provide these promptly upon request to ensure that your loan application is not delayed.
How to Improve Your Chances of Approval
There are a few proactive steps you can take to position yourself for success prior to applying for a loan:
Check your credit report: Run through your credit report with a fine-toothed comb to ensure that all details are valid and accurate. Any errors should be flagged to your credit agency immediately to be corrected.

Borrow only the amount you need: Calculate the amount that you require and stick to that amount. While you may even be approved for an amount over your requirement, it will only make it that much more difficult for you the next time you want to apply for credit.

Improve your debt-to-income ratio: Where possible, pay down existing debt before you apply for a new loan. A high debt-to-income ratio can discourage lenders from lending you additional money.

Boost your credit score: Naturally, a higher credit score will open up more doors. Start by paying down debts with high rates of interest. As you demonstrate a stronger history of repayment, your score will improve automatically as a result.

Add a co-signer: You can ask a family member to be a co-signer on the loan with you. Typically, the co-signer has a stronger credit profile than the primary borrower, which gives the lender additional comfort.
Personal loans can be very useful in helping you pay for large expenses upfront. However, the application process is not always straightforward – particularly if you are not a strong credit candidate. If you are a non-traditional borrower facing limited or no credit history, irregular income, or other hurdles, Magical Credit is here to help.
We have worked with thousands of borrowers across the country with unique financial profiles to help them build and rebuild their credit histories with cost-effective credit options. Contact our team today to learn more!