Personal Loan Declined: What Do I Do Next?
If you've ever gotten a loan declined in the past, it is easy to get stuck wondering where you went wrong. However, when a lender declines your loan, it is usually not a personal decision. Each institution has defined parameters on the types of borrowers they can and cannot lend to. If you as a borrower fall even slightly outside of these parameters, the institution may opt to play safe and decline the application.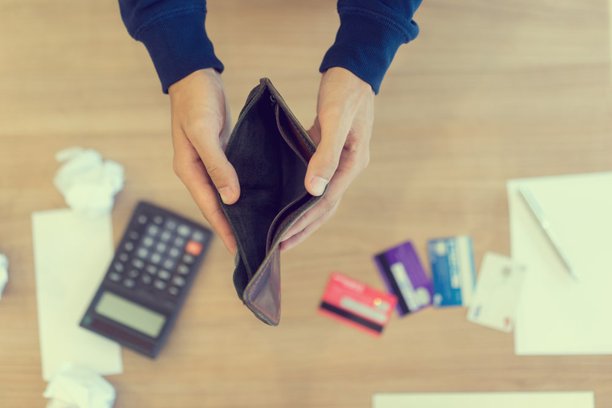 Why Did My Personal Loan Get Declined?
When lenders evaluate your loan application, they follow a multi-step credit analysis of you as a borrower to calculate your eligibility for a personal loan, and your ability to repay the loan you are requesting. If you are applying for a personal loan for the first time, it is important to know the main reasons that personal loans get declined by lenders in order to set yourself up for success.
Credit score didn't meet the threshold
One of the main reasons that loans get declined is because the borrower has a credit score that doesn't meet the lender's minimum required threshold. To check your credit score, you can pull your credit report free of cost from one of the major credit reporting agencies in Canada (Equifax or TransUnion).


You have a debt-to-income score that is too high
If you have outstanding loans already on your credit account, the lender will take these into consideration as well. For example, if you have a student loan and car loan already, and are now seeking to add a third personal loan, the lender may determine that the income you generate may not be sufficient to be able to repay all three loans after accounting for your living expenses as well. In this case, the loan will get declined.


Your income was inconsistent or insufficient for the size of the loan
Lenders are ultimately checking whether or not you generate enough income to make regularly scheduled repayments. If you have a job where your income is not quite guaranteed to be the same or similar amount each month, that could be a potential roadblock. Another potential consideration could be that even a consistent income may not be large enough to be able to comfortably make loan repayments.


Your application didn't have full information, or you didn't meet certain requirements
In Canada, you need to be of a certain age and a Canadian citizen or resident to be eligible for a loan. If you do not meet these baseline requirements, you will be declined. Additionally, if your loan application was missing important information about your identity, income, assets, or etc., you may also be declined.
Your Options Moving Forward & How to Improve Your Chances Next Time
Step 1: Understanding the 'Why'
The first step to take after a personal loan application gets declined is to figure out the 'why'. Contact the lender and have a conversation about their rationale. Remember that the person you are chatting with didn't make a personal decision about your application, so ensure that you keep a friendly tone at all times.
Step 2: Resolve
Once you know the 'why', you can go about addressing it. If it is a simple case of missing information, find out and verify the information before resubmitting your application.
You can also adjust the amount you're asking for, especially if the lender tells you that your income was insufficient for the amount you requested, or that your debt-to-income metric was too high. You can bring down your principal amount to suit the lender's parameters; alternatively, you can also offer an asset as loan collateral, which may reduce the interest rate charged and help you become eligible for the loan being requested. Be careful, however, as a failure to make proper loan repayments on time may result in your asset being seized by the lender. Once you have figured out your finances appropriately, you can then reapply.
If there is a deeper reason your loan was declined, such as the fact that your credit score didn't meet the minimum requirement, you will need to take the time to fix this score before you re-apply. This can potentially take a few months. First, perform a thorough audit of your credit report to assess if there are any errors. If you do find them, contact the credit reporting agency to have them fixed. If your score is accurate, then you may need to make changes to your financial profile to elevate that score. These changes may include:
Paying back existing debts if possible, to bring down your debt-to-income score

Adding another income stream through a second job, freelancing, etc.

Settling outstanding bills that you have (utility, telecom, etc.)

Utilizing your credit card less each month

Consider a debt consolidation loan to mitigate interest on expensive debt such as credit cards
Step 3: Reapply or reassess
Once you have identified the reason and made the necessary adjustments to your application or your financial profile, you are ready to re-apply.
On the other hand, you may also want to look into alternative options. If you are on a time crunch, or if you do not see your financial situation changing in the near future for when you need the loan, you can potentially approach private lenders who do not have the same level of regulatory requirements that banks do. As such, these lenders are more flexible to the needs of borrowers.
Magical Credit is a leading private lender based out of Ontario that offers such capabilities. If you have been declined by a bank for a loan application, reach out to our team - we offer flexible loans tailored to meet your specific financing needs. We also look beyond your credit history: if you have a below-average credit score, or an inconsistent source of income, we offer loans that can help you rebuild your credit score. Browse our website to learn more about how Magical Credit can support your unique profile.