Post-Secondary Students: Don't Get an 'F' on Your Tax Return
by Magical Credit
Your post-secondary experience will teach you to critically think, to ace an exam after a week without sleep, and about the importance of managing your finances.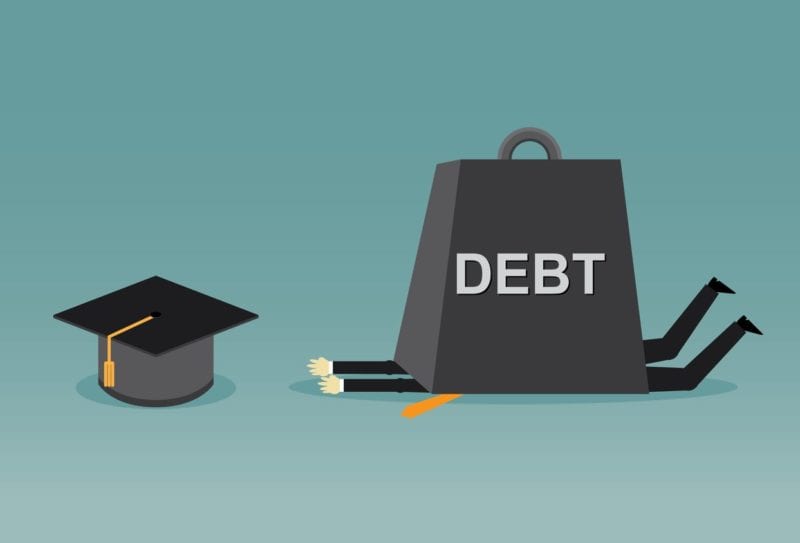 Between living expenses, tuition fees, and studying too much to earn an income, university life will test your financial mettle. However, if you're smart during tax season, you'll offset some of those expenses.
Magical Credit is preparing students for tax season with our handy crib notes, so you'll receive an 'A' from the CRA.
Don't Let the Dog Eat Your Tuition Slip
According to the CRA, your educational institution will provide you with a T2202A form, containing total eligible tuition fees paid, along with the months you were enrolled either part-time or full-time.
While you can carry over unclaimed tuition fees into another tax year, you'll need to file an adjustment request for the tax year that the tuition fees were paid, before they can be applied to a future tax year.
A shocking number of students forget to file their T2202A form. The average tuition fee in Canada is $6,600 for undergrads, and $6,900 for post grads; offsetting those sky-high fees will come in handy when finding steady financial footing post-education.
Mom and Dad Shouldn't Be Doing Your Assignments
If your mom and dad are helping you pay for school, they can claim credits. Your unused tuition and education credits can be leveraged into a transfer of up to $5,000 to your parents, but you must claim the T2202A form before any credits can be transferred. So, file your tax return after signing the back of the T2202A to complete the transfer.
Also, be sure to transfer the same year you receive your T2202A form—once your tuition and education credits are carried forward, they can't be transferred.
Don't Blank Out on Reporting Your Income
The school year leaves even the most studious of go-getters frazzled. Tracking and reporting your earnings from several odd jobs throughout the year is tricky—even harder than the time you wrote your economics exam after seven pitchers of Rolling Rock.
Procure your T4 slip from every single employer you worked for during the year, because the CRA will match all incomes with your SIN. Be sure to report any Registered Education Saving Plans (RESP) earnings as well.
Even failing to report a negligent income twice in a three-year span comes with harsh penalties and fines!
You Shouldn't Play Hooky on Your Income Taxes
Regardless of whether or not you've earned any money, you should still file your tax return. You'll be paying income taxes when you start your career, putting those tuition and education credits to use when you'll really need them.
Even if you aren't paying income tax for a couple of years, you'll be missing out on benefits if you don't file your T4, such as the quarterly GST/HST benefit paid out once you turn 18.
---
It's common for busy students to struggle with filing for their tax and benefit returns. Plus, many students don't even qualify for student loans, and are too busy with school to work enough hours to make ends meet.
Thankfully, if you're a student who needs a little extra financial help, Magical Credit offers easy approval loans to low-income applicants – as long as you're 18 or older!
Apply for a loan online today – an application takes just 5 minutes to complete!