Pros and Cons of Opening a New Bank Account
Whether you are new to Canada or have lived here for a while, a Canadian bank account is still one the most important aspects of your personal finance journey. While there are several financial institutions you can choose from for your banking needs, there are ultimately two main categories of bank accounts that you can open in your name: (i) a chequing account, and (ii) a savings account.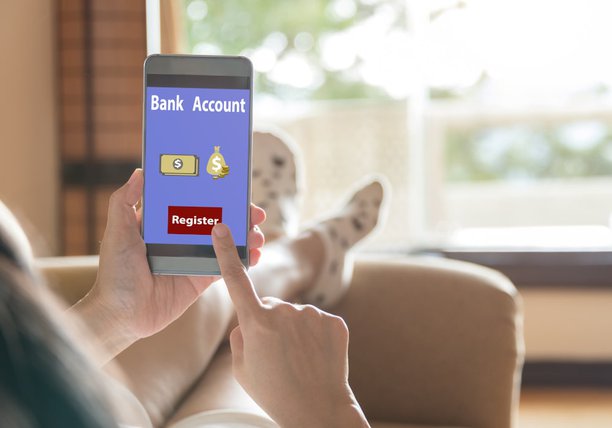 Types of Bank Accounts
Chequing Account
A chequing account is the most basic type of bank account that is offered by all of the chartered banks, credit unions, and even challenger (online) banks. When opening a chequing account, you will usually receive access to a debit card that you can use to get money at the bank, or make payments for in-store purchases. These types of accounts generally do not pay interest on any deposits made. In other words, the money you keep in a chequing account does not grow unless you add more to it.
Depending on your account provider and the type of account you hold, you may also have a monthly limit on the number of transactions you can make. While banks usually charge monthly fees on a chequing account, they may be offered for free by the bank in certain cases (for example, student accounts).
Savings Account
A savings account is a type of interest-bearing bank account. When you deposit money into a savings account, the bank pays you interest on it. This rate of interest varies from institution to institution, and may even fluctuate depending on the size of your total deposits. The income you receive from a savings account is considered taxable.
While savings accounts may have some restrictions on withdrawals, your funds are generally easily accessible. This makes them a good option for purposes such as an emergency fund, or if you want your cash to maintain stability while still retaining liquidity.
How Your Bank Account Affects Your Credit Score
Your credit score is a 3-digit number in a range of 300 to 900 that summarizes your creditworthiness to prospective lenders. In Canada, your credit score is one of the most important considerations made when applying for a new loan, mortgage, etc. As such, it is vital to maintain as strong a score as possible, particularly if you are looking to approach a bank for credit soon.
Your credit score is calculated based on a multitude of factors. The most important factor is the amount you owe various creditors currently, or have owed in the past. To this end, your day-to-day activities in your chequing or savings accounts have no impact on your credit score. However, that does not mean that your bank accounts do not impact your credit score at all. There are three main instances when your bank account activity can directly have an adverse impact on your score:
Overdrafts An overdraft facility is a short-term credit solution offered by a bank when there isn't enough money in an account to cover a transaction. In this case, the bank pays on your behalf up to a certain limit. Given that it's still 'credit', the bank charges interest and fees on overdrafts. Overdrafts get reported to a credit agency and your score may be impacted based on your repayment history.

Closing an account not in good standing If you opt to close an account while you still owe fees or interest on overdrafts, the account is said to be in 'bad standing'. Particularly if you have outstanding amounts due on an overdraft, the bank will engage the services of a collection agency, which detrimentally impacts your credit score.

Opening a new account In certain instances, a financial services provider may do a hard pull on your credit report if their policy stipulates that it is required. It is worth noting that not all institutions have this policy. However, even if you do face a hard pull, the impact on your credit score is likely to be minimal.
Should You Open a New Bank Account?
If you are considering opening a new bank account, here are some pros and cons to keep in mind before you approach a financial institution.
Pros:
Facilitate daily transactions In the modern economy, most transactions are carried out digitally. Your employer can direct deposit your paycheck, your investment accounts can be connected directly to your bank account, and you can make purchases with the simple tap of a card. All of these transactions need a bank account.

Track your spending If you use cash, you must manually remember and note down your expenses. On the other hand, using a debit card enables your transactions to be recorded by the bank for easy review later.

Stability Canadian banks are amongst the strongest and most well-regulated financial institutions in the world. This guarantees the safety of your money a lot more comprehensively than if you were to store the money yourself. Even in the event of a bank failure, the Canadian Deposit Insurance Corporation provides insurance of up to $100,000 per customer to every impacted depositor for deposits held at Canadian banks.

Accessibility There is only a finite amount of cash that you can carry around with you all the time. On the other hand, a debit card allows you to access your money quickly and easily without carrying any cash. You can also make use of ATMs that enable you to withdraw cash in case you need to.

Interest If you open a savings account, you have the opportunity to earn guaranteed interest on your deposits. While the returns likely aren't as large as stock market or real estate assets, this is nevertheless an extra income stream that enables you to have easy access to your funds when you need them.
Cons:
Fees Checking accounts often come with monthly fees that have to be paid to the financial institution. Depending on your relationship with the institution, you may be able to get these fees waived.

Account Minimums Some accounts come with a minimum amount of deposits that must be maintained for the account to be considered in good standing.
While a bank account can pave the path to obtaining a loan, there may still be depositors that can't rely on banks for financing for a number of reasons. For these depositors, Magical Credit offers high-quality credit solutions that offer both flexibility and cost-effectiveness. Contact our team today to learn more!