Ready to Hit the Beach? Here's How to Save For a Vacation
by Magical Credit
The weather is starting to get colder, and as we get closer to fall, you might start thinking about sandy beaches, clear blue oceans, and the warm sun on your face. If you're planning on going on vacation during the colder months, you should start saving money now.
Although vacations are a getaway from reality, they are quite expensive, especially when the reality of your bills hits you after you get home. Don't stress because there are a few easy ways to save money for your vacation, and we want to share them with you.
It takes time and efficiency to plan a vacation, and these tips will help you get one step closer to the beach!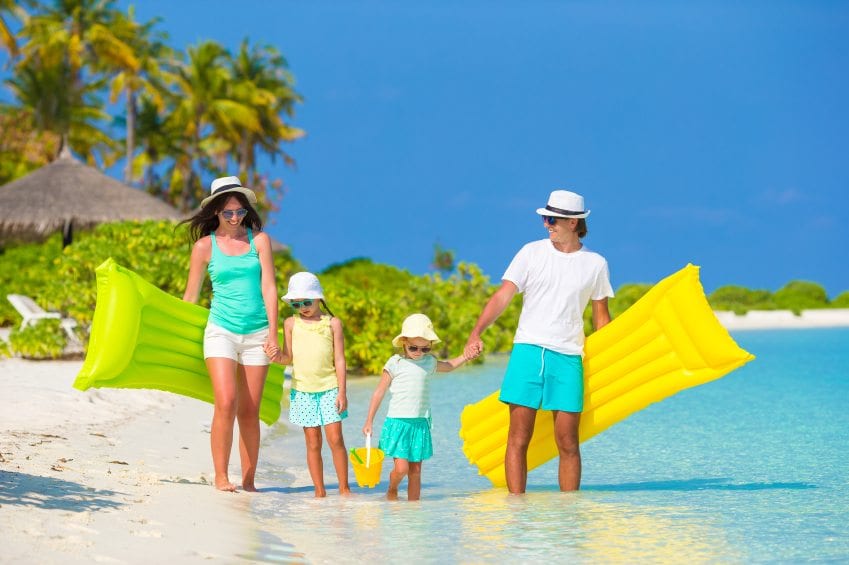 Vacation Saving Tip 1: Determine your vacation costs
Before you book anything, do some research. Determine your vacation budget. Are you going to an all-inclusive resort, or will you have to pay for food and drinks on top of your hotel costs? Are you planning on going to a hot shopping destination? Maybe you're going to a destination wedding? No matter the case, consider all the things you'll be required to pay for.
Don't forget to take into consideration baggage and hotel fees, and tips and souvenirs. Other things you may have to pay for include activities and cab or bus fare. It's hard to determine what these costs will accumulate up to, but it's better to have money left over when you're on your way home, than to not enough while on your vacation.
Vacation Saving Tip 2: Set up a separate savings account
It's hard not to spend money, especially when you see it sitting in your account just waiting to be spent! You may find yourself indulging just because you know you have the cash available. Opening up a separate savings account is one of the best ways to save money, as it separates your savings from the cash in your other accounts. This way cash is being designated specifically for your vacation and it prevents you from using it for your other expenses. Out of sight equals out of mind.
Vacation Saving Tip 3: Use automatic transfer
You may be wondering how you can put your money into a savings account without being tempted to spend it first. An easy way to save money is by using services your bank has to offer, such as automatic transfers! Most banks offer this service free of charge, which will allow you to automatically transfer a designated amount into your savings account every time you get paid. This allows you to accumulate cash without even noticing it's gone.
Vacation Saving Tip 4: Cut out extra expenses to save money
Say you're trying to save $60 a week. Buying a $5 dollar latte on a daily basis costs you $35.00 a week. Add that to the eating out a few times a week, and before you know it, you could easily be spending over $200 a month on things you could be getting for a fraction of the price if you made it at home.
Instead of spending so much money on these little unnecessary things, put that money into a savings account or put it towards necessary expenses. If you want to go on a vacation and you're figuring out ways to save money, start with cutting out the unnecessary expenses you'll barely miss.
Vacation Saving Tip 5: Find a way to get motivated
Sometimes all you need is a little motivation. Place pictures of your vacation destination on your work desk, hang your swimwear on you dresser, or set a countdown on your phone. All these little things will get you excited for your goals, encouraging you to save more to make your vacation a reality. Best of all, even after your vacation is finished, you'll have learned how to save money for other expenses in the near future. It's a win-win situation.
Saving money isn't easy, but with these money saving tips, you'll be closer than ever to going on vacation. Incorporate money saving tips into your everyday life and you'll be flying out to white sand beaches in no time!
If you're in need of some extra cash to make your vacation dreams come true, Magical Credit offers personal loans to people on government subsidies. See if you qualify for a cash loan now!