Seven Money-Inspired Books Your Kids Will Love
by Magical Credit
If you're a parent, grandparent, or other close relative that buys the youngest toddler in the family books for special occasions, you're probably that child's favourite family member.
...Okay, that may be untrue, but you really are their MVP if you're looking out for their future rather than fun, at least in the case of gift-giving.
When you're browsing through Chapters looking for that child's next read, do you pick up any hot seller, or books that offer even more value through subtle life lessons & wisdom?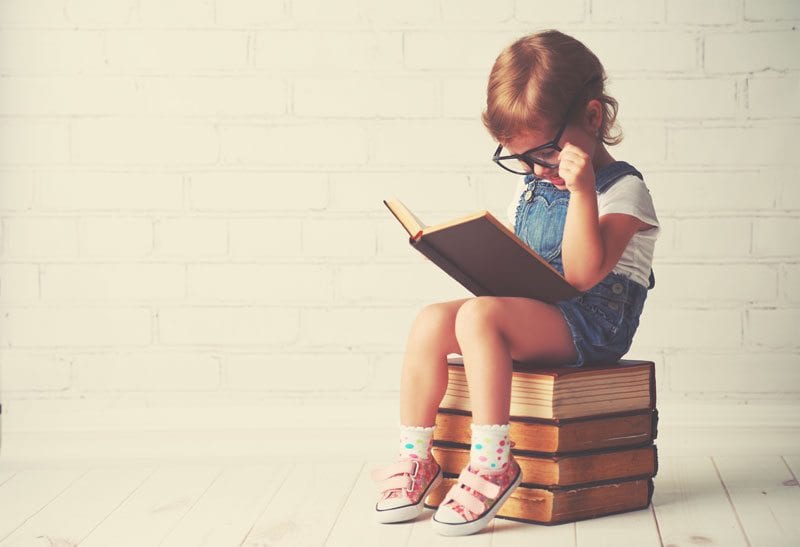 Children's books that are bent towards money concepts, like basic saving and spending principles, can provide even greater use than stimulating your kid's vocabulary and imagination. And don't assume they're too young: 45 states in the U.S. include some form of personal finance work through K-12 education standards.
American adults nowadays could've used some form of financial education in the early years, too - from the National Capability Study conducted in early 2016, found nearly two-thirds of American adults couldn't pass the rudimentary financial literacy test.
To have your children thinking about spending, saving, and budgeting so they're well-equipped for the future, these seven kids' books about money are both fun and educational - and you might even learn something, too.
One Cent, Two Cents, Old Cent, New Cent: All About Money
Author: Bonnie Worth
Ages: 4-8 years old
Price: $9.99, hardcover
While this isn't a work from the eccentric Dr. Seuss himself, Bonnie Worth's version of The Cat in the Hat is written in the same inimitable style.
Through the loopy language that can be borderline nonsensical, Worth does a fine job in keeping kids engaged, while giving them a crash course on the all different forms of currency, and how they've changed over time.
She explores the ancient practice of bartering, the world's first banks and how they would operate, and even a step-by-step guide to minting coins.
There's no doubt your youngster will have a new found appreciation, and possibly wonderment, about the history of money (plus they'll know once and for all, money doesn't grow on trees!).
A Chair for My Mother
Author: Vera B. Williams
Ages: 4-8 years old
Price: $7.99, paperback
This superbly illustrated book, which captured the prestigious Caldecott Honor in 1983, is a classic story about a young girl, her mother, and grandmother that lost everything in a fire.
Forced to relocate to a new home, the daughter and grandmother set a goal of saving coins, through budgeting and spending wisely, so that they can one day purchase a comfy chair for the mother.
The overlying themes of saving and budgeting hit home in visceral way through the tragedy of the fire, while being cleverly managed through the subtle message of working with others to help someone in need.
Curious George Saves his Pennies
Author: Margaret Rey
Ages: 4-9 years old
Price: $4.99, paperback
Your child is probably very familiar with Curious George, and everyone's favourite monkey is back with some penny-pinching tips.
The book's premise follows the affable primate in his quest to save for a must-have, red toy train he glimpsed at the toy store. George quickly learns saving money isn't so easy, and neither is earning it - all made more apparent when he loses his piggy bank.
It's a lighter read if you're just introducing your child to finance, or the Curious George series itself.
You Can't Buy a Dinosaur with a Dime
Author: Harriet Ziefert
Ages: 5-9 years old
$6.95, paperback
This charming tale follows a boy's adventures in saving and spending money.
Ziefert's work arguably has the most endearing and cute illustrations your child will enjoy, as well as being the most comprehensive in terms of money advice. It covers all the basic principles of personal finance, currency, and simple math.
At the end of the book, there's even a small 'more stuff' section that adds a few fun money facts your now-money savvy kids will appreciate.
Shadow of the Shark
Author: Mary Pope Osborne
Ages: 7-10 years old
Price: $12.99, hardcover
One of the many books that comprise the Magic Tree House series of stories, book No. 53 details the tale of two siblings in Mexico, Jack and Annie.
Intended for 'older' youngsters - in relative kid years, that's 7-10 year olds - Jack and Annie plan a trip, but before they leave, discuss the financial logistics of their adventure. How they'll afford things like food, theme park tickets, and covering the cost of accommodations are all covered in the smart saga.
Not only will your kids learn about being money-conscious, they'll also understand how to plan and problem solve when faced with money, or life's, obstacles.
Lemonade in Winter: A Book About Two Kids Counting Money
Author: Emily Jenkins
Ages: 3-7 years old
Price: $19.75, hardcover
A wonderfully illustrated picture book, Lemonade in Winter is a story about two siblings who pool their savings together to open a lemonade stand - as you may've guessed from the accessible title - in the winter.
From buying supplies to the official opening, the young entrepreneurs give readers a lesson on counting, spending, and earning. As a bonus, there's also a strong message about the risk and rewards of starting your own business.
Similar to You Can't Buy a Dinosaur with a Dime, the book's end includes extra goodies, like pages dedicated to coins, showing off their front, back, and how much they're worth.
It's never too early to have your kids, first and foremost, reading often, or learning the basic principles of finance. These books are a fun and hands-on introduction to the monetary world that'll prepare your kids to handle money in the future, as well as an opportunity for you to learn, grow, and connect with them as well.
Are you in need of some extra cash to purchase a few kids' books about money?
Magical Credit provides short-term loans to individuals with a proven loan repayment history, and a steady source of income, whether it's traditional or not. Our cash loans range from $2,000-$10,000 depending on your needs.
See if you qualify for a cash loan from Magical Credit by filling out our online application today.