Should I Get a Secured or Unsecured Bad Credit Loan?
A loan is essential if you have a sudden expense that you need to cover. In fact, a recent Finder survey found that more than nearly two-thirds of Canadians have taken out a personal loan in the past. In this lies the advantage of personal loans as unlike with other credit such as bank loans or mortgages, the purpose of your loan isn't disclosed.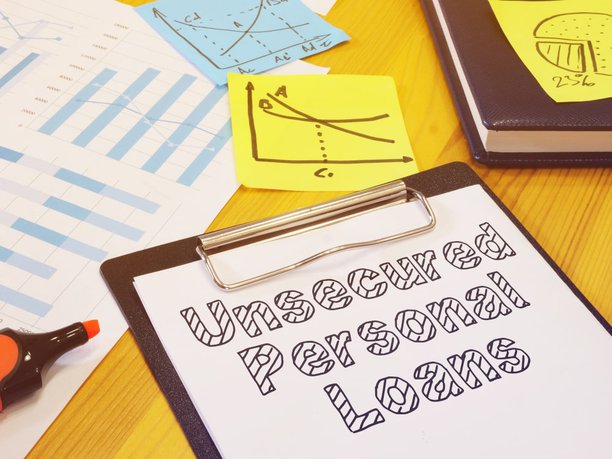 What this does is make personal loans much more versatile in their usability with them being able to cover everything from sudden medical expenses that aren't covered by your OHIP plan, unforeseen legal fees, childcare expenses or simply paying off overdue bills to keep the landlord and utility companies at bay.
Securing A Loan
Loans are first and foremost seen as an investment by the lenders that give them out. This means that loans need to be in the best interest of the lender before they can be convinced to hand over their funds. For a lender to consider you a profitable investment, they need to be sure of your competence in paying back the loan.
When applying for a loan, especially when it comes to big banking institutions such as the Big 5 (i.e. TD, Scotia Bank, CIBC, RBC and BMO), they will require information from you such as the purpose of your loan, your financial statements, personal information and more. All of this is for them to be rest assured that you are very likely to pay back your loan on time and with no complications.
How Credit Scores Impact Your Loans
A credit score is a metric that is used to judge individuals by lenders to determine their reliability and trustworthiness when it comes to credit. Apart from the factors previously mentioned such as income and personal info, a credit score goes a long way towards designing whether or not an individual will be accepted for a loan with many institutions demanding a minimum credit score to even be eligible.
The factors that make up your credit score are diverse, with some holding more sway than others alongside some that you can control and others that are out of your grasp. Equifax Canada, one of the largest consumer reporting agencies outlines these factors as key components to your credit score:
Payment History: This is the most important component comprising 35% of your credit score for obvious reasons. Lenders feel more secure giving out credit to those who have paid back all their loans on time in the past compared to an individual who has struggled with loan repayment and was forced to pay overdue bills or go through refinancing.

Available vs. Used Credit: At 30%, this crucial factor is related to open-end credit. Open-end credit is the type of credit you receive when taking out a line of credit or home equity loan in which instead of receiving a lump sum, you are instead entitled to a limit every month which you can choose to spend at your discretion.
It is similarly recommended by Equifax Canada to not use more than 30% of your available credit. This is because using near your limit might mean you're finding yourself in financial distress which worries lenders and subsequently makes you less attractive.

Credit History: At 15%, this is a significant factor but one that unfortunately cannot be controlled. Those with more experience are favoured as their credit accounts have existed for a longer period of time than those with less. This subsequently makes it more difficult for young adults to receive accessible and affordable loans.
What Is Collateral and How Does It Help?
You may have heard of this term or even be familiar with it after browsing through various loan options. Collateral is one of the greatest pillars in a lender's confidence in you, the borrower. Collateral is an asset that you attach to the value of the loan. What it does is secure the value of the loan in case you aren't able to make your payments and pay back your debt. In this scenario, a lender has the power to confiscate that asset.
Say for instance you took out a $20,000 loan to improve your interlocking but are unable to make payments to your lender. In your agreement, you outlined your car as collateral. What this means is that the bank that loaned you the $20,000 can confiscate your vehicle as compensation for their unpaid loan.
Secured vs. Unsecured Loans
Although secured loans may seem frightening, at the end of the day what they do is net you a better deal by making lenders feel more secure in their investment. Unsecured loans on the other hand are those that don't involve any collateral. While this means that you are free from any seizure of assets, it also makes you less trusted by lenders who are more willing to lend money to someone who can back up their promise with collateral.
Unsecured loans, such as those offered by payday loan companies can have annual percentage interest rates soaring as high as 500-600% according to the Financial Consumer Agency of Canada! Even though their loans are versatile and collateral-free, they result in stringent payment periods not lasting longer than a month and monumental debt that can leave you stranded in a debt trap.
Unsecured Loans for Secure Prices - Magical Credit
At Magical Credit, we understand that every person comes with a different story and that a credit score does not always reflect a person's character or current financial state. That is why Magical Credit provides the opportunity to receive a personal loan to anyone who needs it.
Our team of debt resolution specialists with years of experience in the field will guide you through the process of picking out the best bad credit loan for you. Whether you wish to pay bi-weekly, monthly, or semi-monthly, that option is up to you. The length of the loan can be anywhere from 12 months to 60 with a range of $1,500 to $20,000 with interest rates starting from as low as 3.9% per month.
Most importantly, to ensure that you find yourself financially secure, all our payments and interest rates are fixed so that you don't find yourself running into hidden fees and can plan for the future. All of this comes to you as unsecured loans (i.e. without collateral) so you can have peace of mind when taking out a loan from Magical Credit.
If you're interested, don't hesitate to visit us at www.magicalcredit.ca to fill out our 5 minute application form or contact us at 1-855-639-6888 today and receive funds deposited directly into your account within 24 hours!