Should You Millennials Be Investing in TFSAs, or RRSPs?
by Magical Credit
The majority of young Canadians can't be bothered with investing their cash for long term aspirations. They'd rather become experts on topics through five-minute infotainment videos on YouTube, bury themselves in computer phones and Pokémon, or snap selfies in exotic countries in their prime years.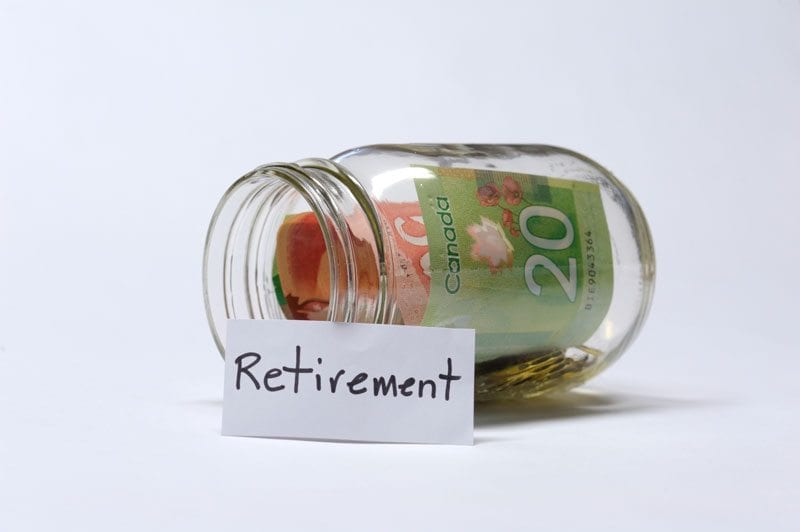 Some don't bother with investing because, once they looked into it, were more confused than trying to piece together a Coen brothers' movie ending. Overwhelmed by the variety of choices Canadians have the opportunity at, many choose nothing and forgo the truly awesome tax benefits in a Canadian savings plan.
Two such savings plans that millennials and young Canadians should pay attention to are the Tax-Free Saving Accounts (TFSA) and Registered Retirement Savings Plans (RRSP) from the government.
In the most basic terms, a TFSA is a way for Canadian citizens who are over 18, with a valid social insurance number, to set money aside – tax-free – throughout their lifetime. Amounts contributed, including income earned in the account (ie. Investment income, capital gains) are tax-free, even when withdrawn. Note that any contributions are not tax-deductible.
An RRSP, alternatively, isn't quite the tax-free savings haven like a TFSA, but has its own unique advantages. It's a savings plan focused on the super long-term – your retirement. Once it's established, you or your spouse can start dumping funds in. Deductible RRSP contributions can be used to reduce your tax. Any income earned in the RRSP is usually exempt from taxes, as long as the funds remain in the account.
So which one is better for millennials to accrue their funds in?
How Are TFSA and RRSPs Similar?
Both Canadian savings plans are registered accounts, meaning they're linked to your social insurance number. The Government of Canada oversees any account action, like withdrawals and contributions, as there are over-contribution penalties in each plan. They both have stipulations in opening an account (ie. TFSA eligibility requires an 18+ person; RRSPs requires a taxable income) too.
While both the TFSA and RRSP are 'savings' accounts for money, neither is restricted to cash savings. Each account can hold your GICs, mutual funds, bonds, stocks, ETFs, and more.
They are designed to support and build your long-term wealth, with a focus on retirement. But, each account can be dipped into in particular circumstances, like if you need a down payment on a property, or are going back to school.
How Are They Different?
The TFSA maintains an age limit - 18 - though an RRSP doesn't. To qualify for the latter, you simply need a taxable income. So, a 15-year-old making bank could open an RRSP if they wanted.
There's also a fixed contribution ceiling attached to TFSAs: the $5,500 limit applies to all accounts. The upper limit used to be $10,000, but was reduced by almost half in January of this year. RRSPs, comparatively, are dependent on your income. Simply, if you're earning more, you're entitled to save more. For this reason, high-bread winners opt for RRSPs as their go-to tax sanctuary.
Again, the TFSA's competitive advantage lies in it being virtually tax-free in every aspect. Remember how you can dip into either account if you want to make a pricey purchase? Many will siphon funds from their RRSP rather than their TFSA, enjoying the tax-free freedom for as long as possible.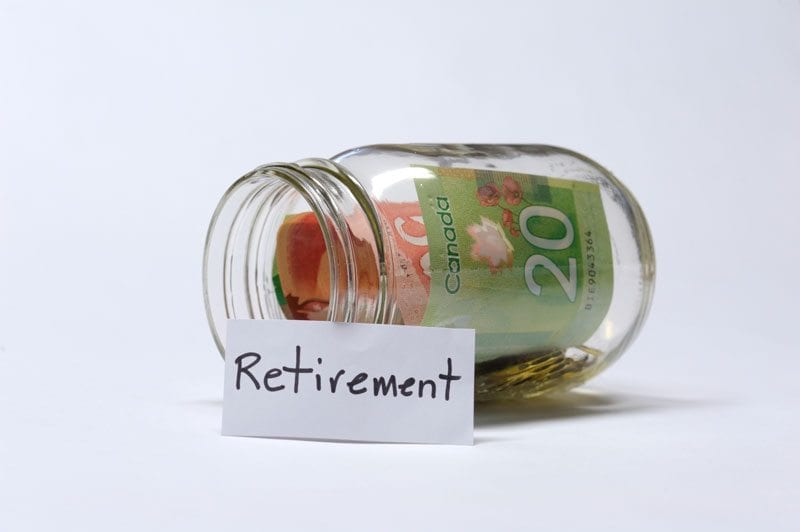 Still a bit confused? You must be a millennial.
Just kidding – this chart should simplify the concepts:
| | |
| --- | --- |
| TFSA | RRSP |
| Must be 18+ years old | Must have taxable income |
| Limited to $5,500/year in contributions | Limited to 18% of gross income |
| Lifetime Limit: $46,500 | Lifetime Limit: 18% of gross income earned |
| Unused contribution limits carry to future years (You contribute $4,500 one year; next year, you can deposit $6,500) | Unused contributions must be declared when you file your taxes; can then be carried forward to future years |
| Penalty for over-contribution: 1% per month | Penalty for over-contribution: 1% per month for amount excess of $2,000 |
| Can contribute cash, GICs, mutual funds, stocks, bonds, ETFs | Can contribute cash, GICs, mutual funds, stocks, bonds, ETFs |
| Withdraw any amount, any time, with no penalty | Withdrawals limited to retirement, for the Lifelong Learning Plan, or the First-Time Homebuyer's Plan |
| Can contribute across entire lifetime | Account must be converted to a RRIF at age 71 |
| Tax-Free | Tax-Deferred |
Which Should You Choose?
As usual, the best answer is a cop-out: ideally, you want both a TFSA and RRSP to maximize the tax advantages you're being afforded. The government doesn't give tax breaks out every day, so all the more reason to take advantage when it's right there.
The best case scenario is maintaining both accounts, pushing to max out both. That's not realistic for some, so the next step would be to focus on the account you can squeeze the most value out of. This is completely dependent on your money habits, income, age, current investments, prospective investments, and other finance variables.
To keep things simple, you can narrow it down to income. High earners should prioritize cultivating their RRSP, while lower income earners should concentrate on a TFSA. An easy rule of thumb: if you're bringing in over $50,000, look into RRSPs; anyone below the threshold should open a TSFA.
Regardless of which Canadian savings plan you millennials choose, there is some universal advice we can impart you with: selfie sticks, along with the people who use them, look ridiculous.
Are you ready to start saving for retirement through a TFSA or RRSP? Magical Credit can assist in your long term goals, with short-term loans available to Canadians with a steady source of income, and proven debt repayment history.
To see if you qualify for a loan between $2,000-$10,000, fill out our application to get started.