Should Your Debt be a Family Affair?
by Magical Credit
Managing debt by yourself is like dragging an enormous boulder around everywhere you go. You can put on a brave face, but it's eating you alive inside; you can't find peace of mind, and it's causing more sleepless nights than your post-secondary education.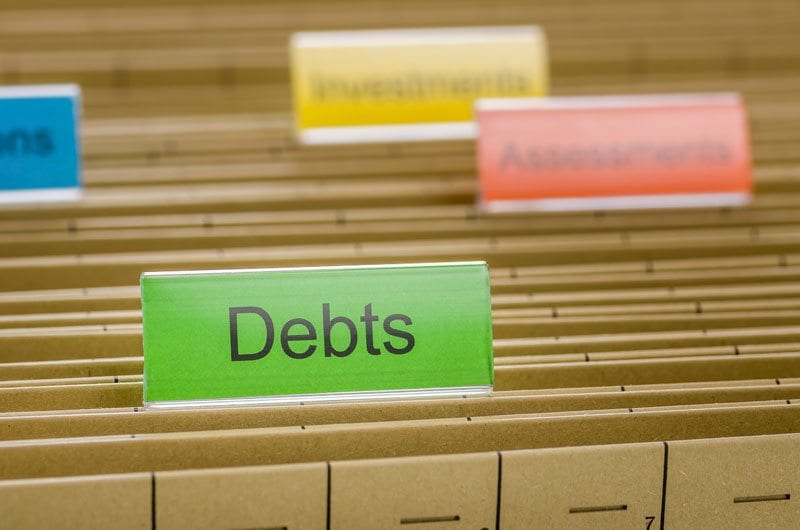 The personal debt you've accumulated is a burden you've decided to face alone - why would you want your family to go through the same dread? This is your debt anyway, and isn't a worry they should concern themselves with.
This line of thinking, common amongst individuals mired in personal debt, is misguided. 'Sharing' your debt with your family - not literally - can be beneficial to you and your loved ones.
Debt and debt management is rarely discussed amongst families, usually reserved for the adults; the children are oblivious to the financial burdens their family is under.
Regardless if your debt was accumulated before starting your family (say student loans), or was debt built up before marriage, paying off debt doesn't have to be one or two adults shouldering the load. Sharing the debt and being open with your kids, making debt a family affair, will make it easier on everyone. You and your partner won't be so jaded, and your kids can be a surprisingly powerful motivator on your debt repayment journey.
Bring Your Kids into the Financial Loop.
Don't underestimate your kids' maturity - even if they're 4-5 years old, it's not too early to let them know about your financial position. You don't have to be blunt about it, but ease them into it. Simply explain you or your spouse accumulated debt, and that you need to pay the money back now. The longer it takes, the more money the family will have to pay.
Bringing your kids in the financial loop will help you stay on track, because they'll remind you do to so. Kids are great at coming up with ways to save, getting creative on ways to 'pay back Dad's law school funds.' They'll remind you not to waste money on non-essential items, they won't beg for extras at the mall, and will aid you in keeping priorities in line.
They'll be happy to be a part of the debt management solution; involving your kids in your goals will let them share the success with you, too.
Learning from Your Mistakes.
Being open about your debt will educate your children on good financial habits. And isn't teaching your kids important life lessons your job as a parent?
Exposing them to finances early makes them money conscious from an early age, teaching them to save and spend wisely. They'll recognize how hard you're working in paying off debt, and the sacrifices you're making. The kids should appreciate the value of hard work and money since you've opened their eyes to the importance of smart financial decisions.
Working through debt means your family won't get everything they want. But your self-control, discipline, and goal-setting are values they'll take away, setting your children up for a fiscally responsible future.
Improving your Attitude.
Remember that part about you and your spouse being jaded about the debt you're stuck in? Those negative attitudes, no matter how well you think you're hiding it, will be picked up and passed down to your kids.
Being angry and wound up from financial trouble trickles down to your children, and they'll carry the same attitude towards money. They'll read into your emotions that finances are scary, terrible, and should be avoided in the interest of their happiness. Remember, you're they're role model!
When your kids are in the loop on your debt management goals, you can show them exactly how to handle the situation so they're equipped to deal with similar circumstances down the road. Emitting a positive attitude will show them a person can be empowered and in control regardless if they're in need of help with debt.
In tough times, a level head and being open to support will aid you in tackling your debt, and may strengthen relationships through the process too.
Managing debt doesn't need to be a one-person onus - it's something the whole family can conquer together. By getting your children involved, you'll be focused and your priorities will be in check (because your kids will remind you). Your little ones will also benefit from your openness, as they'll learn and develop responsible money habits, recognize the value of hard work and sacrifice, and understand money doesn't have to be an intimidating thing to avoid.
Are you having trouble with debt management, and need some extra cash to stabilize your personal debt? Magical Credit provides small loans to almost anyone with a steady income, including those with non-traditional sources of income.
To find out if you qualify for a short-term cash loan, fill out our application here.