Simple But Effective Budgeting Ideas For Parents
by Magical Credit
Like most parents, your life probably changed significantly when you had your child, even more if you have several young children. Among the things that have to change when you have kids, includes your finances and how your monthly budget is distributed. A significant portion of your income is probably dedicated to all the many things your kids need, from new clothes, to school supplies, to kid-friendly food, and everything in between.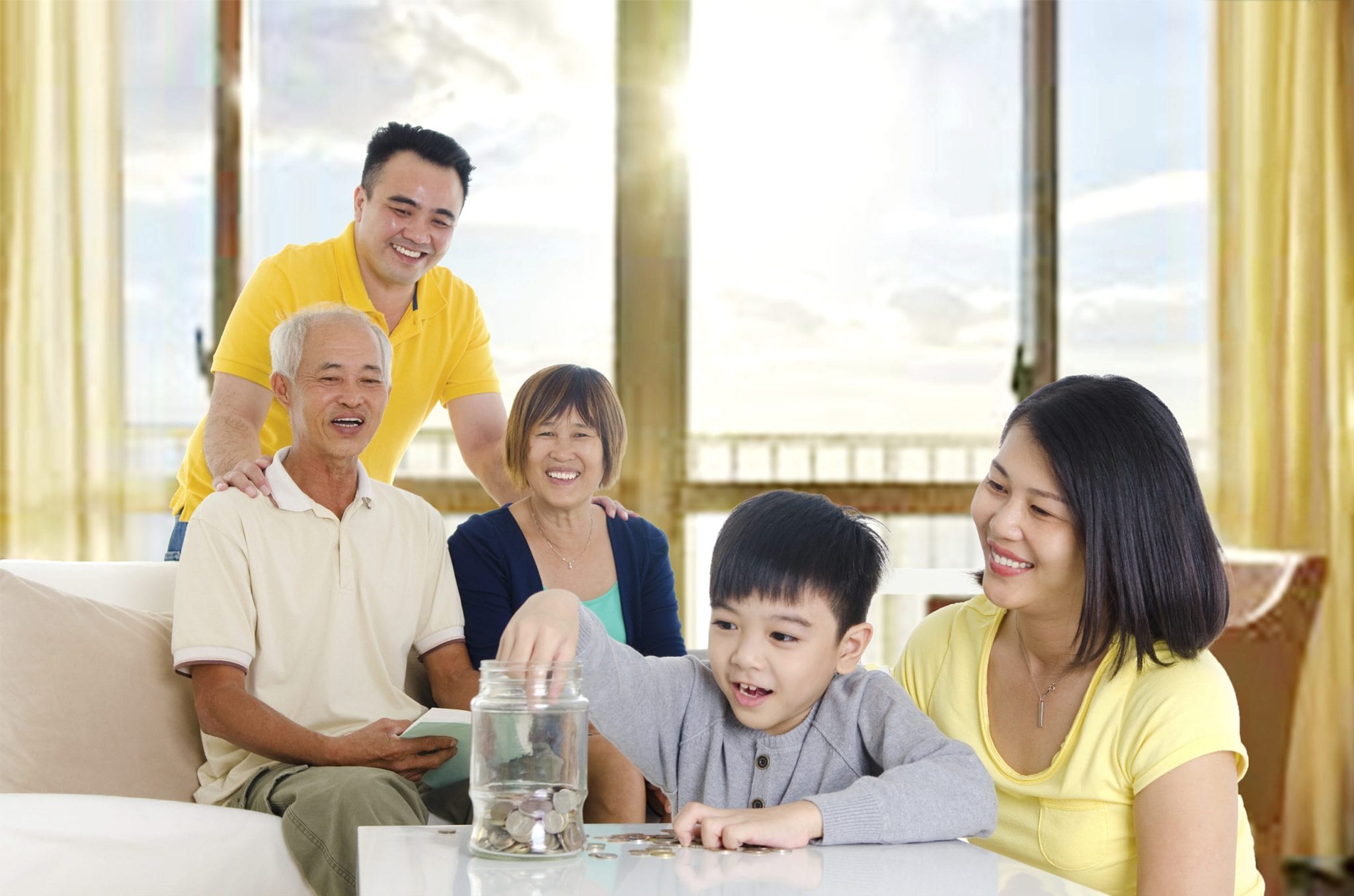 Here's some ways for parents to save:
1. Have a Set Grocery List
As any parent knows, your grocery bill can easily balloon when you have picky eaters dictating what they will and won't eat. Even worse, bringing along the kids on your trip can result in unexpected and spur of the moment purchases when they spot a 'must-have' treat.
Making a grocery list, not only speeds up you trip and ensures you don't forget any necessities, it gives you more purpose when grocery shopping, so you avoid those impulse buys that rack up your bill. You're less likely to load up on unneeded impulse items when you have a grocery shopping mission.
2. Divide Needs and Wants
Sure, your child insists the newest toy of the moment is an absolute necessity, but is it really? Sorting what's a must-have – healthy food, clothes, school supplies – and what's a nice-to-have – a sweet treat, new toys – is an important distinction when creating your budget as a parent. Cutting down on 'wants' is an easy way to gain back some wiggle room in your budget.
That's not to say that you can't indulge in extras for your kids once in awhile, but they shouldn't be the norm, especially if you're on a tight budget! It can be hard to say no to a cute face, but paying off your credit card bill the next month may bring some regrets.
3. Use Coupons and Money-Saving Apps
Coupons and price matching are a parent's best friend. There are thousands upon thousands of coupons out there for just about every imaginable child-care product. The saved money adds up quickly. If you're not one to carry around a stack of coupons, there are plenty of apps that share digital coupons, or help you locate stores in your area with the best prices on the products you need.
Also, there are many stores in Canada that will price-match the advertised prices of competitors. Bring that stack of flyers you thought was junk with you on your shopping trip, to get the best prices on everything on your list at one store!
4. Try Free Activities and Crafts
Free doesn't have to mean subpar. There are tons of fun and engaging activities for kids that don't cost much (or anything, for that matter!) Like going to the park – the kids will have a blast on the jungle gym, but it doesn't you anything other than time.
Also, check out parenting blogs or do a quick search on pinterest to find tons of craft ideas perfect for your kids, using materials you probably already have around the house.
5. Get the Kids Involved
Many parents worry about exposing their kids to money problems. While getting your children involved in the nitty gritty details of your financial situation probably isn't wise, there's no reason they can't help with simpler budgeting tasks.
Kids love to help out and feel like they're contributing to something important. Studies have shown that getting kids involved with simple money-oriented tasks helps build valuable saving and money management skills they'll use for the rest of their lives. It can be as simple as having a savings jar that your kids help you contribute to once a week, or having them help you clip coupons.
6. Revise Your Budget Regularly
Budgets aren't meant to last forever. Take time evaluate your budget every so often to make changes and adjustments with your lifestyle. Are your kids recently out of diapers? Perhaps it's time to shift some of your grocery budget to other things. Do your kids primarily use entertainment like Netflix instead of your cable package? Perhaps it's time to adjust your entertainment budget. Kids' needs change over time, and your budget should be flexible to account for this. Make time to sit down with your budget and make a new budgeting plan once a year or so.
7.Use Your Canada Child Tax Benefit
Many Canadians with children under 18 qualify for a government cheque, simply for having kids in their household. It's free money, so make sure you're getting your Canada Child Tax Benefit (CCTB), or the Universal Child Care Benefit (UCCB), depending on the ages of your kids. The amount you receive is based on your income tax returns. Learn more about the Canada Child Tax Benefit now and whether you qualify.
If your budget isn't cutting it and you need a short-term loan, Magical Credit lends between $2,000 and $10,000 to parents who receive the Canada Child Tax Benefit or Universal Child Care Benefit.