How Terribly Bad Lenders Can Ruin Perfectly Good Credit
by Magical Credit
Could you imagine a high-risk lender not funding your loan payments? It seems preposterous, but it happened to Amanda St. Pierre, an Ontario resident whose $11,000 home repair loan from a company called Crelogix bottomed out her credit.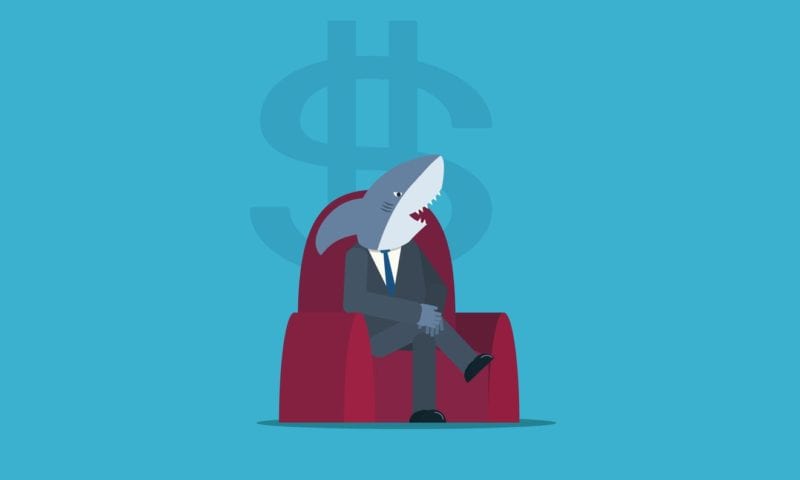 Consider this a cautionary tale as we explore an unfortunate saga that affects hundreds of borrowers throughout the country.
A Fixed Home, A Dismantled Credit Score
Amanda St. Pierre's basement flooded last spring. With little recourse, she sought out an $11,000 loan to install a new sump pump, along with other preventative renovations. In June 2017, she signed an agreement with Crelogix, a consumer financing company based in B.C.
As per the agreement, the loan company was to pay her contractor upfront, while she would pay Crelogix back in monthly installments, with interest. Sadly, St. Pierre discovered that Crelogix went into receivership (a form of bankruptcy) two weeks after agreeing to fund her loan, failing to pay back her contractors.
The mother of five decided it best to stop making her payments to ensure that she only had to pay her loan once. But the court-appointed receiver controlling the company, and its debts, told her she had to keep paying. Unfortunately, since St. Pierre stopped payments, her credit plummeted 100 points.
Trying to Pay for a Job Well Done
According to experts, while St. Pierre's circumstances are unfortunate, she's still obligated to pay Crelogix. Her contractor gave the defunct financing company the right to collect payments, and even though Crelogix didn't hold up their end, she must fulfill hers.
Legally, St. Pierre doesn't owe the contractor any money. She is only obligated to pay Crelogix. Even still, she wants her contractor to get the money they deserve, having set aside the requisite funds for when the dust settles.
A Pile of Consumer Debts
St. Pierre's situation with Crelogix has been mirrored by 32 borrowers across Canada. The receiver also considers these consumers overdue for payments to the lending company. Shockingly, there are 121 total loan agreements Crelogix never funded that the receiver expects paid in full, amounting to more than $1.2 million in total payments!
Quebec and Alberta have the most outstanding loans at 38 and 35, respectively, while there are 23 in Ontario - including St Pierre's.
Unanswered Questions
You're probably wondering - why Crelogix would agree to fund St. Pierre's loan without the money to pay the contractors?
Looking into the receiver's reports, Crelogix took on $3 million of new consumer loans without securing funding for them in June 2017. On top of that, the lender owed roughly $4.5 million to secured creditors since 2016. They couldn't pay up last summer, so they went into receivership.
Regardless, St. Pierre will await the judge's decision to see whether or not she will be paying the receiver the remainder of her loan.
---
If you're looking for cash loans, do your research and ensure you're borrowing from a reputable loan company.
Magical Credit has spent years helping Canadian citizens pay for repairs, rent, and many other unexpected expenses they may have fallen behind on. Our direct deposit loans between $500-$10,000 are accessible and simple to pay off.
If you need one of our cash loans, our loan application only takes 5 minutes to complete! Fill out a loan application today!