Three Totally Rad (Re: Cheap) Ways to Spend Your Spring Break
by Magical Credit
Load up your suitcases with Jack Daniels and put on your game face, because spring break is on the loom. Come mid-March, students nation-wide will lose enough brain cells to forget everything they've been taught from their respective institute of higher learning.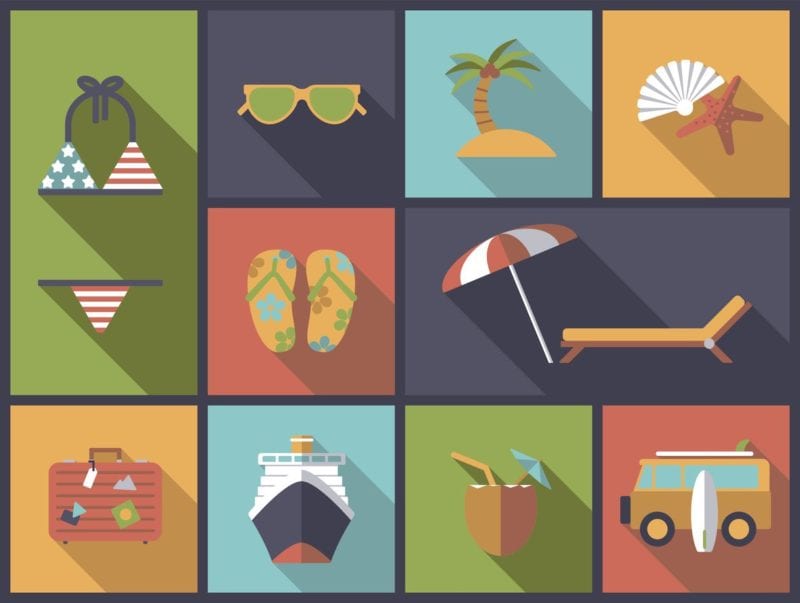 And we're not against some much-needed wiling out. But such recklessness tends to whirlwind into your finances—wasting funds best kept for those small things like rent, running water, groceries, and electricity.
Consider Magical Credit your spring break partying guru, directing you towards a fun – yet frugal – spring break experience!
Let's Take a Road Trip, Man!
No, we aren't reciting 'The Big Book of Spring Break Clichés', but a road trip will save you airfare, and you can split cheap motel rooms, gas, and food with a group of your close friends.
Travel the land as a bunch of party-hungry nomads, ready to cause mayhem wherever you go, while seeing all of the wonderful sites Canada has to offer!
If you want to plan the most cost-efficient road trip, click here.
Binge Watching is the New Binge Drinking.
The school year's been busy, and you've barely had a chance to decompress. Taking a five-day, mojito-induced bender may be a tantalizing proposition to some, but you just want to relax.
You don't want to go home to your parents' house, but everyone else is off campus. Wait… everyone is off campus. You can have a week to yourself, undisturbed.
Load up on Snicker doodles and throw in your "Who's the Boss – Season 1" Blu-Ray because it's about get crazy up in here!
We're not saying this is for everyone, but embracing your inner-introvert during the spring break could save you thousands of dollars, while providing you with that same, much-needed R&R.
Enjoy a Week of Free Meals (At Your Parent's House)
It sounds crazy, but you'd be amazed at how much a week with mom and dad can rejuvenate your spirit. You won't have to pay for laundry detergent, toiletries, or groceries, and you won't have to smell your roommate, whose hygiene is best described as "upsetting".
You never appreciate home once you've started preparing your own meals and washing your own clothes. It's only then that you realize spending a week with your parents is almost like taking up residency at the Ritz Carlton, minus the high-priced escorts.
Meanwhile, your friends will be wasting their student loan on pina coladas and poorly thought-out tattoos.
So, enjoy mom's homemade turkey pie and dad's criticisms of your study habits, and return from spring break a richer and more relaxed you!
---
Our tips will certainly help you save a little extra dough during Spring Break, but if you're a university or college student, you may be looking for the full Spring Break experience. That means airfare, tropical islands, hotels, food, and all of the other costly debauchery you'll no doubt be up to.
If you're low on funds, haven't qualified for a student loan, and need extra cash to make your Spring Break awesome, Magical Credit offers easy approval loans to anyone 18 and over!