Three Ways to Improve Your Credit Score
by Magical Credit
FICO scores range from 300 to 850.
Unfortunately, there are many Canadians whose misguided financial blunders have led to a credit score much closer to 300, than 850.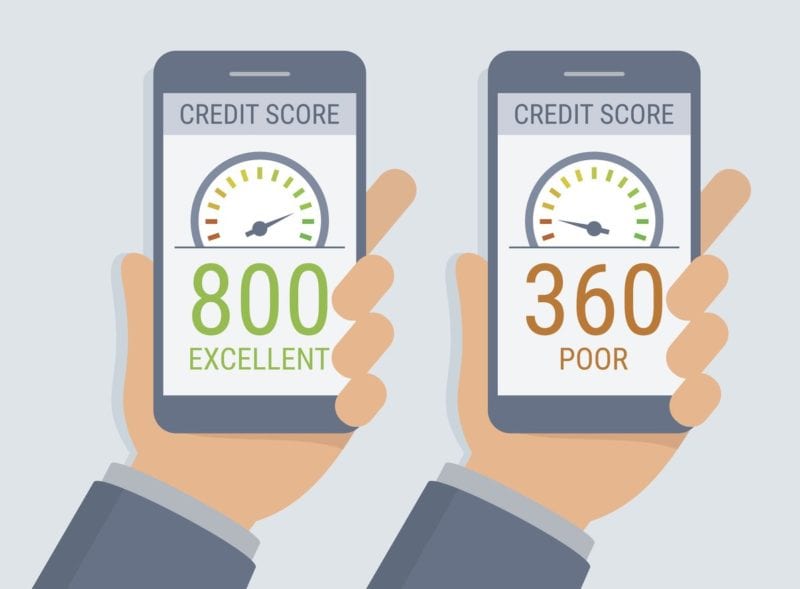 We all make mistakes, but they shouldn't haunt us for the rest of our lives. Bad credit scores make it nearly impossible to apply for credit cards, mortgages, bank loans, and car leases.
Thankfully, all hope isn't lost, and Magical Credit is happy to help improve your credit score with three valuable tips.
1. Don't Run Away from Your Unpaid Debts
Missing bill payments can be unavoidable. You may have fallen ill, lost your job, or had an investment go belly-up. If you're up front and honest, some creditors may be lenient.
You can write a letter offering to pay the remaining balance if your creditor reports the account as paid, or removed altogether.
If your previous bill payment history is positive, you may be able to acquire a "good-will adjustment" from credit card companies. Simply bring attention to your good history during your written request.
While not a high percentage play, it's worked for many in the past, and you should leave no stone unturned when it comes to protecting your credit rating.
2. Sparsely Use Your Credit Card
Having a credit card – provided you're eligible for one – is good for your FICO score. But overusing your plastic doesn't look good to credit bureaus.
It's said that a 10% credit utilization ratio maximizes your credit rating, and it's suggested not to exceed 30%.
Spending too much with your credit card, even if you're responsibly paying off your balance, paints you as a frivolous spender to bureaus.
3. Take Out a Bad Credit Installment Loan
A positive loan payment history is like steroids for your credit. But a bottomed-out FICO score makes qualifying for a loan from a reliable lender, intensely difficult.
So, where do bad credit applicants turn when they need to borrow money?
Before we answer the above question, we cannot stress the importance of being careful about where you apply, because rejected applications further damage your credit score.
And predatory payday lenders will accept virtually any applicant, while charging a premium for early payments. Never mind the sky-high interest of $30 per every $100 borrowed. Such tactics keep you in a revolving door of debt, further damaging your credit.
If you have a poor FICO score, seek out a high-risk lender, specializing in short-term installment loans for bad credit applicants. They'll offer open loans you can repay as early as you like, at reasonable interest rates.
If you're able to successfully repay your loan with installment payments well above the minimum, it displays creditworthiness to credit bureaus. They'll see that you're a responsible borrower, and it'll drastically improve your credit score.
---
Follow our advice, and you'll be breathing a little bit easier the next time you look at your credit score.
If you're looking to rebuild your credit score, and don't know where to turn for a loan, Magical Credit is a high-risk lender, specializing in loans for bad credit applicants. We'll help you come up with a repayment plan that'll get your finances back on track.