Tips to Avoid Identity Theft and Identity Fraud
by Magical Credit
As our lives become increasingly digital, consumers are becoming more concerned about identity theft. For good reason. Last year, there were approximately 7 million victims of identity theft across North America! A recent study indicated that the average identity theft crime takes about 600 hours for the victim to sort out, and costs an average of $2,000 in out of pocket expenses.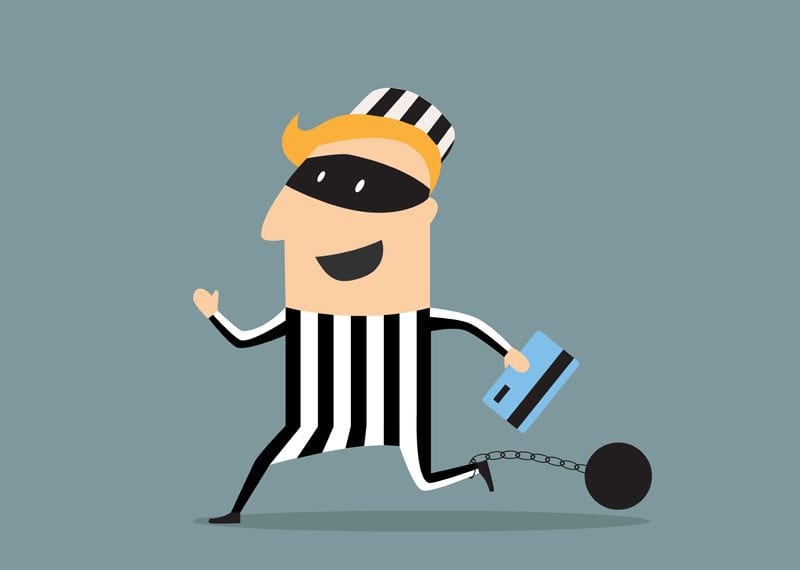 What is identity theft, and how is it different from identity fraud?
Identity theft is the act of stealing your personal information or identity, whereas identity fraud is using that stolen information to make purchases or complete other transactions. Both are criminal offenses.
How does identity theft happen most often?
Though online scams have been most commonly associated with identity theft in recent years, they are far from the only ways that identity theft can occur. Phone scams targeting the elderly, or credit card copying scams are also very common.
Identity thieves often seek out information such as credit cards, bank cards and PINs, passports, driver's licenses, SIN cards, and anything else that can be used for financial gain. Some of the most common ways that thieves obtain these items include:
Stealing your mail
Rummaging through your trash
Tampering with ATMs or other card machines
Phone scams
Online phishing scams
What are the most common forms of identity fraud?
Spending your money
Opening new accounts in your name
Applying for a loan or credit cards in your name
Using your identity to commit crimes
Renting property or cars in your name
So what can you do to prevent identity theft from happening to you?
1. Store sensitive documents in a safe place
If you have a safe, store important documents, like your SIN card, passport, tax returns, and financial records inside it. If you don't have a safe, store belongings and other personal information in another secure location, like a locked desk drawer or filing cabinet. Avoid carrying these items with you day-to-day, unless you know that you'll need them.
2. Protect your online information
Though many Canadians are wary of the internet when it comes to making purchases, it can be incredibly safe if done right.
Some suggestions for keeping your information safe online include:
Use a personal computer to access financial or government records
If you must use a public computer, ensure you log out of all accounts afterward
Have passwords and lock screens activated on all your digital devices including computers, tablets and smartphones
Have unique passwords for all of your devices and accounts
Never save important passwords (like online banking passwords) in your browser
Use a password manager (like 1password or Lastpass) to ensure your passwords are unique and difficult to crack
Make online purchases using secure sites that use a recognizable, secure checkout (such as Paypal, Stripe or Braintree)
Stick to HTTPS sites. The added 's' stands for secure, and ensures another layer of encryption on all your interactions with the site
3. Review your credit history and bank statements regularly
If you are the unfortunate victim of an identity theft scam, it's important for you to catch it earlier than later. Review all your financial statements and occasionally even your credit history. Close any accounts you don't use or aren't familiar with.
You'd be amazed how many people don't check their monthly credit card statements, and just pay off the balance without thinking about it. Though most banks will alert you if they see any suspicious activity, don't wait for them to come to you - it's your money, and your responsibility!
4. Pay with cash
The ultimate fail safe is to pay with cash. If you're in a situation where you're concerned that your credit card may not be safe to hand over as payment (for example: a restaurant that isn't using one of the up-front credit machines they bring to your table), opt for cash instead. There's no way to steal your personal information if you fork over a $20 bill! In fact, making cash your go-to payment option can have a lot of benefits. Not only does it protect your information, it can also ensure you stick to a strict cash budget and don't overspend.
5. Be aware of what you throw out
Your trash is another common way thieves get ahold of your personal info. Shred financial documents and any other important documents before you throw them out. If you need to throw out an old credit card, chop it into small pieces and scatter them into several trash cans throughout your home. Ensure that you never throw out any receipts or other documents that have identifying information.
6. Take anything you hear with a grain of salt
Many phishing scams rely on you to panic and fall for lies, in an attempt to get a hold of sensitive information. For instance, scams often claim to be authority figures, such as a representative from the tax office or police officers claiming you owe money. If you didn't call them, don't trust what they're saying without proof.
If you need money quickly whether to cover emergency expenses or to help recover from identity theft, Magical Credit can help. Call us at 1-877-213-2088, or fill out our instant online application to qualify for as much as $10,000 in cash.