Top Major Purchases That Might Require a Personal Loan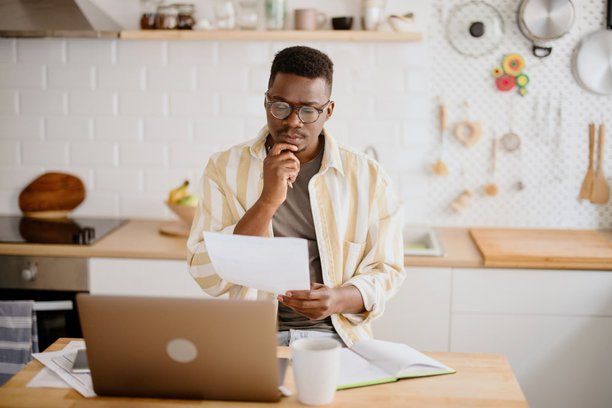 A personal loan is a loan provided by a lender to a borrower to help finance a large purchase or project. Borrowers obtain personal loans for two primary reasons:
They do not have the capital to fully supply their own funds for their intended use.

Even if they do have the funds to pay for it entirely, they may have other opportunities they want to pursue and allocate their capital towards.
Throughout our lives, there are a number of things we encounter that can require financing, such as purchasing a home, car, and/or education. For these, we have specialized personal loans, such as mortgages, auto loans, and student loans, respectively. However, there are other reasons for which borrowers may require a personal loan.
Taking Out a Personal Loan: Everything You Need to Know
A personal loan is provided either as a lump sum payment or as revolving credit. A lump-sum payment is the most common type of personal loan. With lump-sum payment, the bank offers the entirety of the personal loan upfront and charges an interest rate based on the borrower's credit profile and the size/terms of the loan. With revolving credit, the borrower can borrow up to a set amount, repay, and borrow again.
For example, if a borrower has access to a $10,000 revolver and borrows $4,000, they can then borrow a further $6,000. Thereafter, if the borrower repays $1,000 of the $4,000, they are then able to borrow a further $7,000.
Once the borrower applies for a personal loan, the lender conducts a fulsome credit analysis which includes a hard credit check on your file. If the borrower meets or exceeds minimum requirements relating to income, credit score, credit history, etc., then the lender approves the loan and offers terms and conditions as part of a personal loan agreement, which includes pricing and repayment obligations. After the borrower signs the personal loan agreement, the funds are disbursed to the borrower's account. From there, the borrower then has to pay back the principal and interest on the loan as stipulated by the loan agreement.
How to Decide if You Need a Personal Loan
Before you decide to take out a personal loan, ask yourself the following questions.
How much do I have?
The first question to ask yourself is whether you can adequately fund the required amount from your own savings or investments. If the amount you need surpasses your savings, or if you do not want to liquidate your investments, then a loan may be the right option.

How much do I require?
Once you have evaluated how much you have on hand, the next question is always one of the incremental financing needs. Understand the amount that you will need to borrow, and remember that needs are different from wants! When obtaining a loan, it is usually best to stick only to the amount you need.

What type of loan should I get?
Personal loans can be either lump-sum payments or revolvers. Depending on whether your needs are fixed or if you forecast drawing down and repaying at regular intervals, you may want to choose a lump sum or revolving credit, respectively.

What's the term of the loan I need?
The loan term effectively outlines the amount of time you have to repay the full principal of the loan. If you have a lump sum personal loan, you will likely need to make regular (biweekly or monthly) repayments comprised of both principal and interest. Selecting a shorter term will enable you to pay less in interest, but your monthly amount will be higher, and vice versa for a longer loan term.

Do I have a strong enough credit score?
Once you have landed on the type and term of the loan you need, check your credit score and determine whether it is healthy enough for a personal loan from a bank or whether you need to approach alternative lenders. Online personal loan providers can also provide additional flexibility such as quick approvals and next-day funding.

Can I afford monthly payments and fees?
The last consideration to make is the size of the monthly payment you need to make (as well as other fees you are liable for paying). Make sure that you will be generating sufficient disposable income to cover this payment to avoid being trapped in a debt cycle.
Top 7 Purchases that Require Personal Loans
A common reason that people approach lenders for loans is that they want to buy an asset, such as a home or car. However, several other needs may require personal loans, including:
Debt consolidation of existing outstanding high-interest debts

Home renovations or remodelling

Emergency expenses (car repairs, home repairs, pet care, etc.)

Purchases of necessary appliances around the house

Specific events such as weddings, funerals and vacations

Moving expenses

Expensive medical procedures
For all of these and more, it is important to work with a trusted lender who has your best interests in mind. Magical Credit personal loan provider works with thousands of borrowers each year to support you across a range of financing needs. Reach out to a member of our team today for help with your personal loan needs.