How to Treat Your New Year's Blues
by Magical Credit
The end of the holiday season is deflating, replacing jovial times spent alongside friends and family with a callous January landscape filled with work stress and unforgiving weather.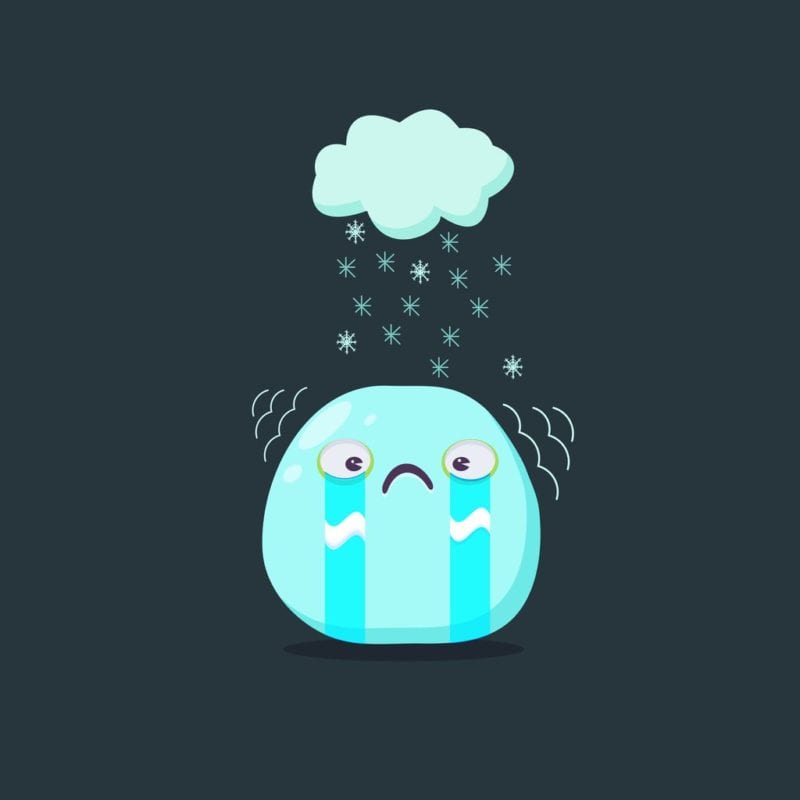 In fact, January 24 is on record as being the most depressing day of the year, which coincidentally aligns with the day your crippling holiday bills arrive in the mail. Making matters worse is that most people have already given up on their New Year's resolution; so, you're down, out, and you feel like a failure, all before February.
Consider Magical Credit John Lee Hooker, because we're fluent in the blues. Below, we'll share several methods that can help you feel better during a very depressing month:
Get a Massage
No—we aren't talking about your significant other haphazardly rubbing your back for thirty seconds while he or she is watching TV. We're talking a professional deep tissue, shiatsu, myofascial, elbow-in-your-back-it-hurts-so-good massage.
While ideal for remedying physical ailments, massages can send you into a euphoric, trance-like state—centering and rejuvenating your mind, freeing you of negative energy. Physical pain also tends to flare up when we're mentally worn down. Treating these bodily manifestations of emotional torment will improve your mental state.
Cost: Between $60-$100 for an hour. We're not saying it's cheap, but it's not super expensive either, especially considering the tremendous mental and physical benefits.
SAD Lamps
The plethora of other downers that plague the month of January seem to be exacerbated by winter's overwhelming darkness. It's scientifically proven that a lack of natural sunlight causes a chemical imbalance, and is referred to as Seasonal Affective Disorder (SAD).
SAD lamps simulate sunlight, allowing the melanopsin receptors in the eyes to trigger a serotonin release within the brain. Serotonin, of course, is responsible for feelings of well-being.
Cost: Between $100-$400. It may seem like a lot now, but it's a long-term investment towards your mental health.
Eating Your Feelings
Sometimes we need to hit rock bottom before we can truly recover from the blues. Instead of reaching for the bottle to expedite your trip to your emotional sewer, how about an entire pack of potato chips, then some bacon cheese burgers, and hey… why not a milkshake too?
We're not suggesting eating yourself into a diabetic coma, but a timely food binge may hammer some sense into you. Once you look at yourself in the mirror—gazing at your belly protruding over your belt buckle, and chocolate syrup smearing your face – it'll act as the wake-up call that'll get out of your funk.
Plus, there's no hangover the next day, and no embarrassing phone calls to your ex.
Just a very upset stomach.
Cost: $85 at least, if you're serious about getting better. (Pro tip: We suggest devouring an abundance of pepperoni sticks).
---
You can't put a price on your happiness. If you could, it'd be at least $70… and frankly, that's kind of expensive.
In today's unforgiving world, it really does cost to feel good, and you may not have the cash to take those few simple actions to feel better.
At Magical Credit, we specialize easy approval loans for bad credit applicants, so your financial woes won't stop you from fixing your emotional woes.
Apply for a bad credit loan today! It'll only take 5 minutes!