What Are the Biggest Major Personal Loan Risks?
Although personal loans come in many shapes and sizes, the general definition of a personal loan is a credit loan offered by a lender to an individual borrower. Most personal loans are provided as a lump sum and the principal has to be paid back with interest over time in regular intervals (usually monthly or biweekly). Some personal loans are also offered as revolving credit, wherein the customer has a maximum credit limit and can borrow, repay, and borrow again up to that maximum amount.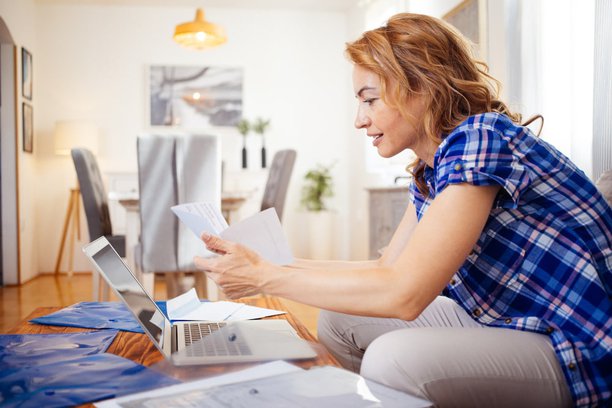 Most personal loans are offered on an unsecured basis, meaning that the borrower does not have to place any collateral as security for the loan with the lender. On the other hand, mortgages and car loans are usually collateralized by the asset itself. Additionally, personal loans can generally be used at the borrower's discretion, unlike a mortgage or car loans, which have to be used for the purposes of buying a home and car, respectively.
The majority of personal loans are offered with a term of 12 months up to 36 months. However, you may also find long-term personal loans with terms of up to 60 months (5 years) or even more depending on the lender. Each lender sets their own pricing that is generally dependent on market circumstances, the lender's own policies, and the customer's credit history and score.
The Pros and Cons of Taking Out a Personal Loan
As with any financial product, personal loans come with both their upsides and downsides. Some of the main advantages of personal loans include:
Ability to obtain a large sum of cash
Personal loans give you the ability to obtain cash that you may not have outright at the moment to fund necessary expenditures. Depending on the borrower's capacity, personal loans can range from as little as $1,000 to upwards of $25,000.
Potential flexibility in financing
Revolving credit facilities enable you to borrow only as much as you need and pay interest exclusively on the borrowed amount. With this feature, you can draw down the revolver, pay it back, and draw down again as required.
Relatively quick funding
Assuming that your documents are submitted on time and the loan evaluation process goes smoothly, funding can happen quite quickly, and you can often get access to the funds within 1-2 business days. This is particularly advantageous for emergency expenditures.
Lower rate of interest than credit cards
In Canada, credit cards can have prohibitively high rates of interest of up to 23%. Personal loans are significantly cheaper, and borrowers with excellent credit histories can usually qualify for low rates. This makes personal loans highly useful for debt consolidations to lower interest costs.
Longer loan terms
Many short-term personal loans have to be repaid within a single year. On the other hand, personal loans can have longer loan terms of up to 5 years or more. This gives the borrower more time to repay the money they owe.
Easy administration
A personal loan has a single repayment to be made usually on a biweekly or monthly basis. Many lenders even offer digital apps that enable you to make payments at the touch of a button.
Despite their many advantages, however, there are also some disadvantages associated with borrowing from private lenders too. Some of these disadvantages include:
Rigorous eligibility requirements
Getting qualified for a personal loan isn't as easy as qualifying for a credit card. There are several documents that have to be provided to the lender to verify your age, income, employment, debt-to-income ratio, etc. before the lender determines whether you are a suitable lending candidate or not.
Higher monthly payments
When you borrow using a credit card, you will generally be given a minimum payment amount to pay each month which tends to be a smaller amount than what you have borrowed. On the other hand, personal loans have fixed schedules and amounts of repayment. Missing these payments can have significant financial and potentially legal consequences.
Penalties and fees
There are often administration costs and other fees associated with obtaining a personal loan depending on the lender you select. In some cases, lenders may even penalize you for prepaying your loan early. As a result, it is crucial to read your loan documents carefully before signing.
Risks of Taking Out a Personal Loan: How to Protect Yourself
There are some risks that you run when taking out a personal loan. It is important to keep these risks in mind and have contingency plans before you commit to any loan.
Risk of non-payment
The biggest risk of taking out a personal loan is the risk that you won't be able to pay it back. This could either be due to insufficient income, loss of a job, contraction of a medical issue, etc. However, non-payment for any reason can have severe financial consequences, such as legal battles in court. If you have a secured personal loan, you could also be liable to lose your personal assets in the event of non-payment.
To prevent this risk, make sure that you borrow only what you can afford to pay back. It is also wise to build a rainy day fund that can help you remain afloat for a few months while you find your feet again after an event such as a job loss.
Getting into a debt cycle
A debt cycle happens when your debt obligations start to grow larger than your income. As a result, you can then only make minimum payments on your debt, and your debt principal largely remains untouched as you are mainly paying interest. This often leads people to live paycheck to paycheck and suffer other detrimental long-term financial consequences. The best prevention measure is to develop a budget of your monthly income and expenses to confirm whether or not you have the disposable income to take on the debts you plan to take. If you find yourself spending more than you earn, it is time to take a hard look at your finances to see where you can reasonably cut expenses.
Negative impacts on credit score
The third big risk with personal loans is that your non-repayments get reported to the credit agency. This can have a meaningful adverse impact on your credit score, which then makes it harder to borrow in the future, as certain banks will only lend to people who have a score above a certain threshold. Borrowers with lower credit scores also don't receive the most favourable rates. To prevent this from happening, ensure that you make periodic payments on time and set them on auto-pay if you need to.
While there are risks to obtaining personal loans, Magical Credit is committed to working with borrowers to offer tailored solutions that work for them. Our portfolio includes personal loans for people with non-traditional income sources or poor credit histories, and we have helped hundreds of borrowers repair suboptimal credit histories and get back on the path to financial stability. Get in touch with our team today to learn more.