What are the cheapest ways to borrow money?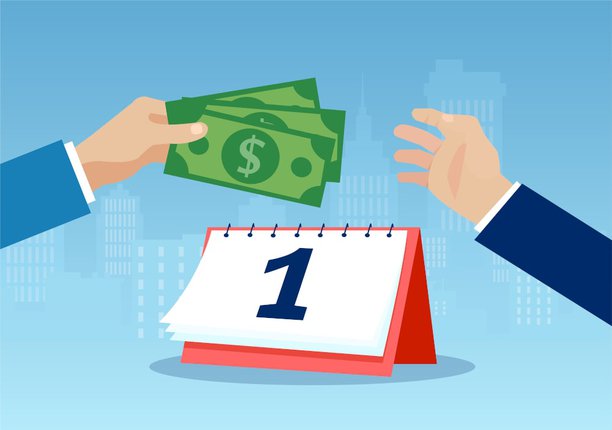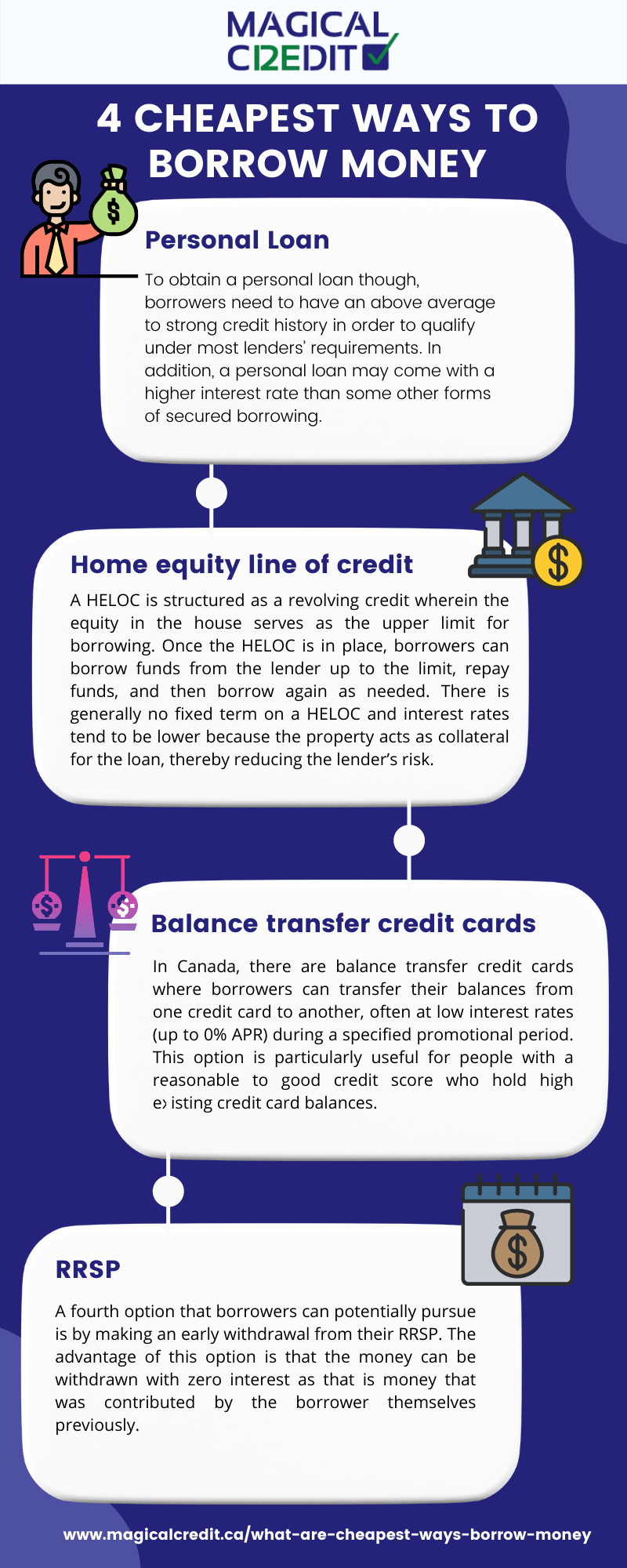 Introduction
As consumers, there are a multitude of reasons for why we need to borrow money from time to time. A mortgage or car loan is perhaps the most common reason. Sometimes, an unexpected expenditure may come up that requires immediate attention. Other times, we may want to borrow to invest in various markets. Whatever the underlying reasons may be though, there are several options available that each have their own pros and cons depending on your needs and financial circumstances. Some of the points you should consider when seeking a loan include:
How much do I need to borrow? (i.e., what is the principal amount?)

How long do I need to borrow the money for? (i.e., what is the loan term?)

What do I need the money for?
In the below article, we break out some of the cheapest ways to borrow money quickly without resorting to loans with exorbitantly high rates such as payday loans. Note that the options presented below are primarily for the purposes of covering expenses rather than acquiring a new asset such as a house or a car.
Top Ways to Borrow Money at a Low Cost
Personal Loan
Personal loans offer some of the lowest interest rates of any type of debt. By going to a bank or online lender, borrowers can obtain up to $50,000 (or more depending on their financial profile and relationship with the lender) in cash to finance a wide range of expenses at the borrower's discretion. Most personal loans are unsecured meaning that they are not backed by any assets that the borrower puts up as collateral on the loan. Personal loans also offer a degree of flexibility wherein they can be structured as a term loan where the borrower gets a lump sum of cash up front, or as a line of credit.
To obtain a personal loan though, borrowers need to have an above average to strong credit history in order to qualify under most lenders' requirements. In addition, a personal loan may come with a higher interest rate than some other forms of secured borrowing.
Home equity line of credit
If a borrower owns a house and has repaid some or all of their mortgage, a home equity line of credit is an excellent option for low-cost borrowing where borrowers can access potentially large sums of money. A HELOC is structured as a revolving credit wherein the equity in the house serves as the upper limit for borrowing. Once the HELOC is in place, borrowers can borrow funds from the lender up to the limit, repay funds, and then borrow again as needed. There is generally no fixed term on a HELOC and interest rates tend to be lower because the property acts as collateral for the loan, thereby reducing the lender's risk.
However, HELOCs are not available to everyone. To qualify for one, borrowers need to own a property where at least part of the mortgage has already been paid down. Additionally, a stress test will be applied to determine whether the borrower can comfortably make repayments even at a slightly higher rate than the one being offered. Lastly, in the event that a borrower defaults on repayments, the lender can foreclose on the property.
Balance transfer credit cards
In Canada, there are balance transfer credit cards where borrowers can transfer their balances from one credit card to another, often at low interest rates (up to 0% APR) during a specified promotional period. This option is particularly useful for people with a reasonable to good credit score who hold high existing credit card balances. To initiate a balance transfer transaction, borrowers need to apply for a new card with a low introductory APR (ideally 0%), complete the transfer, and then pay down their outstanding balances within the promotional period. This enables them to buy some time before incurring credit card interest fees.
While a balance transfer credit card may sound like a good option, borrowers need to be disciplined in ensuring that they do not let their expenses balloon out of control on the new card. Once the promotional period is over, the rates on these cards can revert to the prohibitively high rates that credit cards are known for (20%+).
RRSP
A fourth option that borrowers can potentially pursue is by making an early withdrawal from their RRSP. The advantage of this option is that the money can be withdrawn with zero interest as that is money that was contributed by the borrower themselves previously.
That said, there are several points to consider before making an early withdrawal:
A withholding tax of 30% is applied to all early withdrawals. This means that if someone withdrew $10,000 before their retirement, they would only get to keep $7,000 of it

The contribution room that you lose from making the early withdrawal cannot be regained. In other words, using the same example above, your total contribution room will go down by $10,000 permanently.
Where can I borrow money with bad credit in Canada?
If you are faced with a situation where you need to borrow money quickly, but have below average to poor credit, there are some ways that you can still obtain a loan. While there are lenders such as payday loan providers that enable you to borrow money without a credit check, you should be extremely cautious when pursuing a payday loan as hundreds of borrowers get trapped in a debt cycle every year from them.
Instead, you can look into a trusted lender that specializes in bad credit loans. Our team at Magicalcredit.ca has helped thousands of people through fair, transparent loan terms that enable them to repair poor credit while financing their immediate needs for cash.
As a borrower, you are faced with several options – both online and offline – that you can pursue when you need to borrow money for any reason. However, it is important that you choose a lender that has your best interests at heart to avoid negative consequences down the line for you and your family.