What Banks Look for When Reviewing a Loan Application
If you have worked with a bank to obtain a loan for personal or business purposes, you have likely seen that the process to do so is rigorous and comprehensive. At their core, banks are for-profit enterprises which means that they have fiduciary duties to prudently manage their shareholders' capital and only lend to people and businesses that meet certain risk criteria. Each bank has its own criteria and requirements for lending that prospective borrowers have to abide by to receive a loan or any other debt product. However, there are certain common items that every bank evaluates in order to make a lending decision.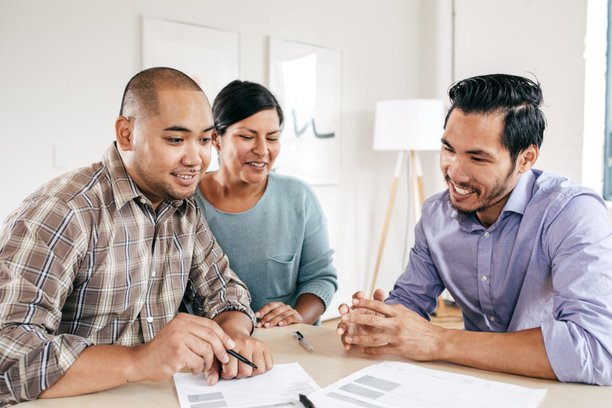 Below are some of the most important pieces of information that banks will assess when you approach them with a loan application.
Credit History
A credit agency such as Equifax and TransUnion is a company that works with lenders and creditors to collect information about the debts and repayment histories of individuals and businesses. Based on the information received, the agency then assigns a numerical value called a credit score. A higher credit score is an indication of good creditworthiness and vice versa. The credit score and history are both summarized in a document called the credit report, which is perhaps the most important factor that banks will take into account during a loan assessment. While banks will not usually disclose minimum credit scores, it is generally believed that a credit score of 660 and above will hold you in good stead when it comes to applying for a loan.
Income Stability and Employment History
When lending out capital to borrowers, banks are primarily concerned with one key question: does this borrower have the means to make the appropriate principal and interest payments on time? The best way to answer this question is by assessing your income to determine the level of payments that you can likely afford to make each month. Banks will most likely ask for paystubs and employment letters that verify that you have worked at the place for a certain period of time. If you are self-employed, you will likely be asked to furnish your tax returns over the last few years to verify income.
Collateral
Collateral refers to a physical asset placed as security with the bank. In the event of a borrower default (i.e., where the borrower cannot repay the bank the borrowed funds), the ownership of the asset transfers to the bank which can then sell it to recoup its money. The higher the market value of the collateral, the more comfortable the bank will be with making a positive lending decision. Note that collateral is only relevant if the loan being requested is a secured loan. The most common types of secured loans include mortgages and auto loans.
Debt-to-income
Banks are also concerned with whether a borrower has any other debts currently outstanding. Reviewing the debts that a borrower is concurrently paying off provides the bank with an idea of whether the borrower can take on the additional debt load based on the income that they are generating. While there is no single threshold for debt-to-income that guarantees approval, a lower debt-to-income ratio is always beneficial when seeking a bank loan.
Other assets
If you have liquid assets such as cash in your checking or savings account, short-term Treasury bills, or even an investment portfolio of stocks, mutual funds or ETFs, banks will view you more favourably. This is because these assets serve as a source of comfort for the bank that even in an event where you lose access to your main income source temporarily, you still have other funds at your disposal to continue making principal and interest payments on the loan.
Loan term
The length of the loan being requested is another key factor. Your financial situation is unlikely to change significantly in the next year or two years. However, if the loan term extends to five years or more, that is a different ballgame altogether.
Down payment
For loans like a mortgage or auto loan, banks will require the borrower to pay some portion of the total asset's value upfront as a down payment before advancing any funds. Higher down payments mean lower amounts being loaned out by the bank, which again increases the chances of approval as your debt-to-income ratio will now be lower than it would be with a higher loan principal amount.
How can you optimize your chances?
There are several actions that you can take to improve your chances of successfully being approved for a bank loan. Ultimately, it is important to demonstrate good credit behaviours. This can be done through a range of things, such as:
Paying off debts on time: This includes any loans taken out, as well as outstanding bill payments to your utility or telecommunications provider.

Clean up your credit history: Obtain a free copy of your credit report and review it to ensure that all transactions are accurate and legitimate before you approach a lender.

Pay down some existing debts: This will help you lower your debt-to-income score with banks.

Place collateral: If you are comfortable with placing collateral, a secured loan is generally more likely to be approved than an unsecured loan (all other things equal), and you get an added kicker of better pricing as well.