What does a lower loonie value mean for Canada?
by Magical Credit
Oh how far you've fallen, our dear loonie.
It's no news that the Canadian dollar value's been declining for the last few years. Our dollar is a fraction of what it once was, valued at approximately 74 American cents. The loonie's really not living up to its name!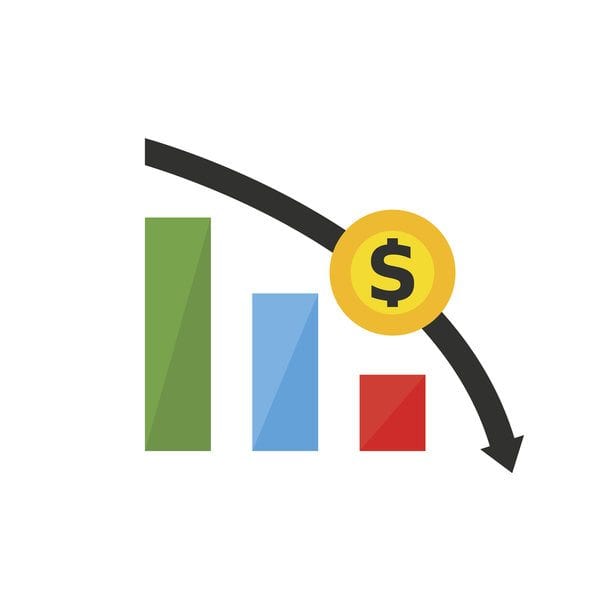 It's difficult to predict how the plummeting dollar will affect our everyday lives, but there are a few things that will undoubtedly change as it continues to plummet.
But don't start packing your things just yet. Not all of the changes will be BAD. In fact, depending on your place in the economy, you might be in for a pleasant surprise.
Expect your food bills to go up
Let's start with the bad news: the loonie value is a nightmare for shoppers in grocery aisles across the country. While this applies to all imported goods in general, groceries just happen to be the quickest to respond to currency fluctuations.
Canada has to import more than three-quarters of its fresh fruits and vegetables to meet its domestic demands. Just think back to the long and arduous winters that we've overcome, and you'll understand why.
And it just so happens that we get most of our imports from our friendly neighbours down South, who boasts an extremely high currency value compared to our feeble dollar. It's really no surprise that the price of fresh fruit has skyrocketed by 12.4%, while fresh vegetables are up by 14.4% since the end of 2014.
So if you're a lover of fresh greens, we have one advice for you: learn to love potatoes.
But Canadian exports will be gaining more momentum
On the bright side, every action has an equal and opposite reaction! While we buy less of a foreign country's goods, we sell more of our own in return.
Having a lower currency means we'll get more international demand for exports from Canada. To be specific, a weak loonie makes our exports more competitive in the global market. Other countries will find that buying goods from us will be cheaper than domestically-produced products.
A booming manufacturing sector also means higher wages for people working in that industry! So honestly, a weak dollar isn't all that bad. Remember when the loonie was heavier than the American dollar? Manufacturing companies such as Electrical Contacts Ltd. took a giant hit, since American companies found more affordable places to take their business.
In any case, don't expect the changes to be immediate. It'll take a while for the benefit of a lower exchange rate to trickle down into the manufacturing sector!
Tourism will be booming
On the other hand, the declining Canadian dollar exchange rate could have an immediate impact on tourism.
The timing's pretty good too, since Canada's finally started to look appealing to foreign markets once again. Toronto comes in at 7th on The New York Times' list of 52 places to visit in 2016! So if you're working in the tourism industry or own a small business, you could be getting a rise out of the fall.
The film industry takes off
It's not just the manufacturing biz that gets to celebrate the plummeting Canadian exchange rate. Canada has become a destination for American filmmakers thanks to our loonies!
Canadian film studios say the second half of last year was much busier than the first, thanks to American film companies choosing our country as their major location. This is, of course, a direct result of the Canadian dollar value.
So don't be surprised to see more film trucks on the streets, especially if you're living in B.C.. Around 24 productions are currently filming in Vancouver, including shows like The Flash, Motive, and Once Upon a Time.
And honestly, we all win out of this one. We'll be getting huge amounts of tax revenue from their business, which will help drive the economy.
Who knows where the loonie will take us?
Our relationship with the loonie is best described as a love-hate relationship. While the declining exchange rate can negatively affect us consumers, it could also stimulate job growth and promote the broader economy!
In any case, it's hard to tell whether a strong or weak dollar value is best for Canadians. It would take a group of economists days to figure that out.
So let's leave the ugly work to them. Eventually, time tell what the loonie has in store for us.
---
If you're in a bad financial spot, the low loonie probably isn't doing much to help you manage your everyday expenses.
That's where we come in to help! Magical Credit provides cash loans to anyone with a reliable source of income – either traditional or non-traditional – and a proven debt repayment history. To find out if you're eligible for a loan between $2,000-$10,000, fill out our online application or call 1-877-213-2088.