Personal loans are nowadays an indispensable part of people's financial lives. Loans are used to pay for everything from unforeseen medical expenses to legal fees to automobiles and homes. It has been found that 26% of Canadians are planning to take out a loan in 2021 and out of 1200 Canadian adults surveyed 65% had taken out a personal loan in the past.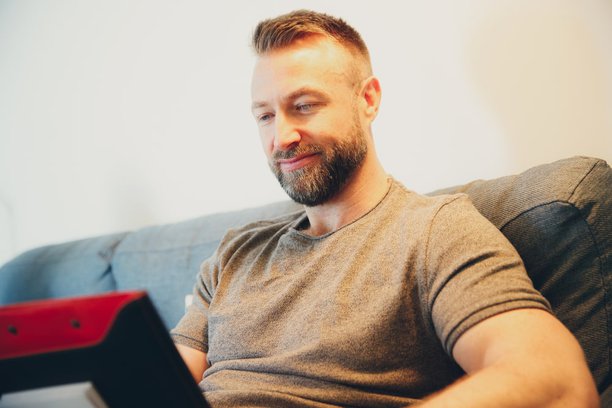 Taking out personal loans, however, doesn't necessarily translate into getting the short end of the stick as personal loans unlike many other forms of credit can be used for virtually any purpose.
The top reasons Canadians had for taking out personal loans were for a car loan (41.25%), mortgage financing (19.5%) and debt consolidation (15.75%). Ultimately, the reasons for which you decide to take out a personal loan are yours and yours alone.
Lending Criteria and How They Impact You
Virtually all financial lending institutions will assess your reliability when giving you a loan. They are going to rank you to determine how likely you are to pay back the loan on time based on a variety of factors such as employment history, age, family, and credit score. All of these will go into determining the likelihood of you being able to pay back your loan in due time.
Your credit score is similarly based on a variety of factors, some of which you are able to control whilst others less so. According to Equifax Canada, a large business agency providing credit bureaus and information reports for businesses, the factors are listed in respective order as such:
Payment History (35%): Information about how you've paid back your credit in the past on various accounts and whether or not you did so on time is the most pivotal factor in your credit score. The more delinquencies (i.e. late payments) you've had, the more it impacts your credit score. Ensure that you only take out loans you can manage with reasonable payment periods and affordable interest rates.

Amount of Credit Used (30%): Open-end credit is a sort of credit in which a borrower is given a credit limit from which they are free to borrow how much and whenever they choose. It is generally recommended to not exceed 30% as using a large amount of your credit can scare off potential lenders and negatively impact your credit score.

Credit History (15%): Unfortunately, this is a factor that is out of many people's control. The number of loans you have taken out in the past and how long they have been in existence is crucial for investors to assess your reliability. On the other hand, this makes it disproportionately difficult for young people to receive a loan.

Public Records and Inquiries (20%): For anyone who has had a prior history of bankruptcy or information is requested from their account, these are generally associated with signs of financial distress/difficulty. All these records can sour an investor's opinion of you and your reliability.
Low Doc Loans: Ensuring Credit for Everyone
All in all, lenders will still maintain trust in you if your documented income provided is enough in their eyes to pay back the loan. However, income is not always fixed and especially for those who are self-employed and don't receive fixed checks bi-weekly or monthly, you might be hard-pressed to be accepted by a lender.
A low doc loan is a loan in which borrowers are not required to provide documentation of their income or at least minimal documentation. What this does is free up the slate for self-employed individuals. Regardless of whether or not the income can be reliably traced, lenders are always understandably concerned when it comes to self-employed individuals since their income is generally varied. This may also apply to new immigrants or seasonal workers.
What this does is lower investor confidence in those individuals making it harder for them to secure affordable personal loans. What low doc loans do is free up that credit and make it more available for those with varied incomes.
Reassuring Lenders: Income and Collateral
There is however a downside to low doc loans. For one, they often require large down payments in comparison to other personal loans as well as significantly higher interest rates. This is done in order to offset the fact that lenders aren't able to reliably trace your income which makes it difficult for them to determine how reliable that income is.
Another option that low doc loans come laden with is large sums of collateral. A collateral is a property or asset that is included in an agreement that is used as a pledge to guarantee the repayment of the loan. That is to say, the lender has a right to repossess that asset in order to secure the repayment of their loan if you are unable to do so.
How We Can Help
At Magical Credit, we believe that everyone who deserves a loan should be given one. What you plan to do with those funds isn't as important for us as your reliability as a partner. We specialize in bad credit loans or giving out credit to those with less than stellar credit scores. As a company, we understand that some financial mistakes made in the past or a simple fact such as your age and credit history should not exclude you from receiving an affordable loan.
We also understand the difficult financial situation that people currently find themselves in due to the ongoing COVID-19 pandemic which is why we also accept the Child Tax Benefit as an income source to guarantee our loans.
At the end of the day, a well-timed loan may be used for everything from paying off urgent bills to even improving your credit by paying off higher interest loans through debt consolidation. It is ultimately your decision as to how to spend your money and we at Magical Credit aren't going to poke our noses into your business.
MagicalCredit Magic
By visiting our website, we make sure to eliminate any technicalities and get straight to the point. We offer a simple, easy-to-use interface that includes a short-term loan calculator which calculates your payment amount based on the amount of credit you take out and the frequency of your payment periods (bi-weekly, monthly, or semi-monthly).
Our short-term loans offer fixed payment periods, no hidden fees or last-minute payments so you can plan out your loan repayment with our team of experienced debt resolution specialists and financial service representatives. With loans starting from 3.4% per month with a 12-60 month term on loans, we are here to cater to your needs to see you repay your loan and get back to a stable financial footing.
By filling out our 5-minute application form, you will receive a reply and have the funds deposited directly into your account within 24 hours. We are ready with open arms to take you in when the big banks say no. If you're interested in our various unsecured personal loan options that allow you to be free from the burden of putting collateral into your loan agreement or in a fixed vs. varied interest rate arrangement, don't hesitate to visit our website at www.magicalcredit.ca or call us at 1-855-639-6888 today!