What Parents Need to Know About RESPs and Post-Secondary Education
by Magical Credit
FREE MONEY!!!
Now that we've got your attention: do you like free money?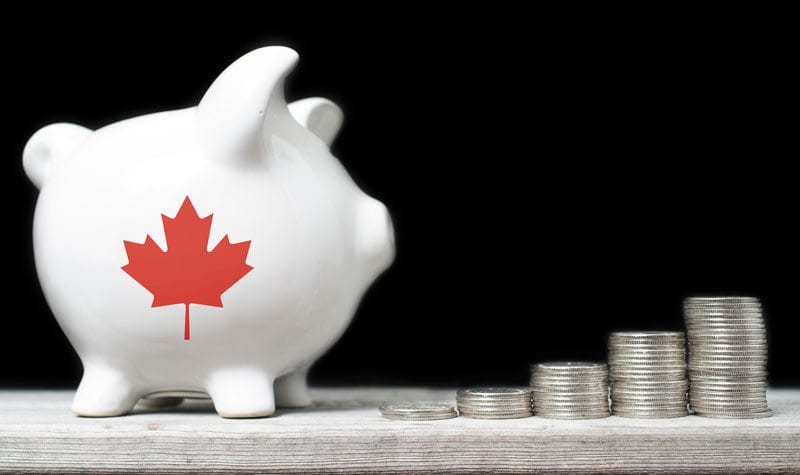 Us too. That's why we're not a part of the 43% of Canadians that have yet to open an RESP. If you're a parent saving for your child's post-secondary education, then all the more reason to join the 57% of Canadians taking advantage of this 'free money'.
Not sure what an RESP is, or how it can help you save for your kid's future? Financial literacy in Canada has never been a strength, so opportunities like these may be unknown or overlooked. We'll explore this type of saving, and why 100% of Canadians should have a Registered Education Savings Plan.
Free. Money.
Have we stressed this point enough? RESPs have distinct, unmatched advantages compared to other types of savings you might invest in.
The greatest advantage to a RESP account is it essentially generates money for you while you save. You get a get rate of return from the Canadian government; for every dollar you save in an RESP, the government will toss you an additional 20 cents through the Canadian Education Savings Grant. This 20% premium on every dollar caps at $500, meaning putting just $2,500 into your RESP gives you this maximum premium.
For those keeping score at home, that's an extra $500 in your pocket. For free.
That may seem like an insignificant amount in the grand picture of an entire Canadian post-secondary education, which can easily eclipse $10,000+ a year, but every little bit can help.
And did we mention it's free?
Why Aren't More Canadians Taking Advantage?
One of the main influencers keeping Canadians away from RESPs are tight budgets. Parents in particular have a ton of expenses to manage - mortgages, transportation, debts, and saving for retirement, to just scratch the surface. For a lot of parents, it feels like there's no additional pennies to save.
University tuition, alone, often starts at nearly $6,000/year, which can quickly climb to five figures depending on the institution. That means you should re-focus your finances if you want to comfortably pay for your child's education.
In the majority of cases, you won't need to worry about saving for retirement before you need to deal with post-secondary education expenses, for example. What you plan to put towards retirement can be reallocated to savings plans like RESPs for now, helping you alleviate the burden of your kid's tuition.
You'll have plenty of time to start saving in other ways after graduation day!
Saving in Other Ways.
Don't forget, you're not the only one that has to fully save and sacrifice for your children's education. Get your children - literally - invested in their post-secondary education as well.
They can apply for scholarships to help fund some, and sometimes all, of the tuition. Money made working summer jobs can go towards schooling (you might need to do a little convincing here). And though they might complain it ruins the 'university experience' living from home and going to school will saves heaps of money.
Touching back on RESPs, remember other people can contribute to these savings, too. Relatives and friends looking to give your child a gift could make a donation to their RESP. For grandparents, aunts, and uncles that are chronic-terrible gifters, you can give them a gentle nudge towards stuffing that RESP account.
Even though you'll need $2,500 minimum to snag the free $500 government premium, saving any amount is better than nothing at all. Rather than having $1,000 sit there and rot, contributing that amount to a new RESP is $200 extra you can save and put towards fees like post-secondary education.
Automatic contributions are the best way to go about ensuring you're consistently investing in your RESP, maybe through a payroll deduction or automatic transfer from your chequing account. Without an automatic system, money you've planned to put towards the RESP will likely dissipate in day-to-day savings.
You won't even notice that little bit of extra money building your RESP - at least until it's tuition time, and you've got plenty of funds set aside.
If you can afford to do so, open an RESP account ASAP! The sooner you do, the sooner your finances can start making money itself.
Need a bit of cash flow to get your RESP going, so your post-secondary savings can begin? Magical Credit offers short term loans to individuals with stable sources of income and proven debt repayment. See if you qualify for a small cash loan between $2,000-$10,000 by filling out our application.