What Is a Real Minimum Wage You Can Live On?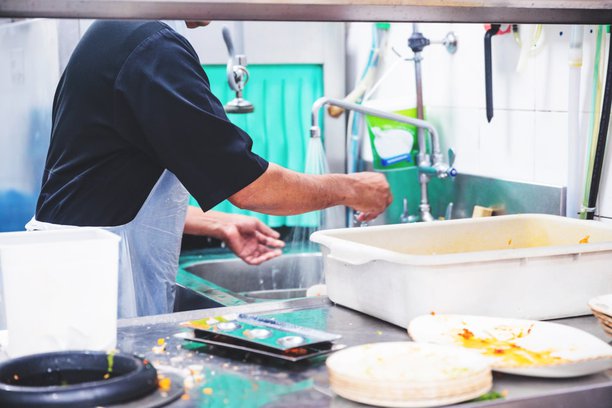 Living Wages in Canada: A Snapshot of 2022
With inflation being such a hot topic, discussions around the living wage have grown increasingly louder. Before discussing the variables surrounding living wages in Canada, it is first important to understand that the living wage differs from the minimum wage: the minimum wage is a legislative requirement that companies have to abide by with respect to the wages they pay their workers. On the other hand, a living wage is the amount you need to make to be able to cover reasonable costs of living such as food, shelter, transport, child care, etc. The living wage does not account for any sort of debt repayments or long-term savings goals, as those can vary greatly from person to person.
The living wage can differ quite substantially from province to province, and sometimes even within provinces. This is because the costs of living in each geography are different based on a wide range of factors including demand-supply dynamics, taxation structures, etc. In 2021, an organization named Ontario Living Wage Network (OLWN) completed a study on the living wage across different regions in Ontario. Through this study, they concluded that the livable wage for the average person was anywhere from $16.20 in Sault Ste. Marie to $22.08 in Toronto to be able to afford the costs of living in these geographies.
In contrast, the minimum wage in Ontario at the time of writing is $15.00 (scheduled to rise to $15.50 in October 2022). As a result of this gap in the minimum wage and the living wage, many politicians and industry experts are advocating for an increase in the minimum wage to better reflect the realities of the times we live in.
What Factors Contribute to Your Living Wage?
Several factors go into the calculation of a living wage. At the most basic level, the living wage will encompass all the items that are essential for survival. This will include food/grocery, clothing, shelter (rent), childcare expenses, transport costs, medical expenses, and recreation/entertainment. The living wage also includes a small allowance for a modest vacation each year.
However, it is also important to note that certain things are not covered in the living wage calculation. These items include any debt repayments (such as student loans) on personal loans borrowed, any money channelled towards savings for retirement or a child's education, and money set aside for any emergency funds. These items tend to vary based on the financial circumstances and decisions of each household. As such, it is somewhat futile to include them in the calculation of a living wage that is applicable to the average person living in each region.
The living wage assumes a family of four where two parents are employed on a full-time basis throughout the year.
How to Reduce Your Living Expenses
There are several ways that people can better navigate the challenges of meeting living costs even if they earn minimum wage. Some ways include:
Hunt for bargains: Join a loyalty program at the grocery store you shop from or search for discount coupons that can help you save costs on the grocery bill each month.

Minimize eating outside where possible: While the occasional meal out is totally fine, you may want to avoid doing so multiple times a week. You may also want to look into reducing your expenses on delivery apps. Costs such as delivery fees, tips, etc. tend to add up over time.

Monitor seemingly 'small' expenses: Costs such as electricity are silent killers as there is no way to track how much you will pay until you get the bill at the end of the month. Instead, you can change to energy-efficient lightbulbs, use the dishwasher and washing machine only once you hit a larger load, and see if you can change your cable service provider to a cheaper subscription.
How Can Magical Credit Help?
Magical Credit is a leading provider of personal loans spanning a wide range of purposes. Whether you are in need of an urgent cash infusion or are looking for a backup financing option to work towards your long-term retirement goals, Magical Credit offers term loans that are perfectly tailored to meet your specific needs. Contact our team today to get started!
Frequently Asked Questions
What is the minimum wage in Canada?
As of April 1, 2022, the federal minimum wage rose from $15.00 to $15.55 an hour. For provinces that already operated at a higher rate than this new minimum wage, the higher rate will continue to apply.
Is minimum wage livable?
Although the intention of governments is to align the minimum wage with the livable wage, it is not always possible to do so. Due to the current inflationary environment, there is a gap in the minimum and livable wage which means that people in the country that make below the livable wage may have to find additional sources of income or cut down on their monthly living expenses.