What's the Easiest Loan to Get with Bad Credit?
Working with loans has been one of the most popular avenues to take in our age of mass consumerism that has resulted in the greatest of successes and the greatest of failures. As with anything, a moderate, healthy amount can bring you substantial gains but overstretching your boundaries can lead to equally great losses.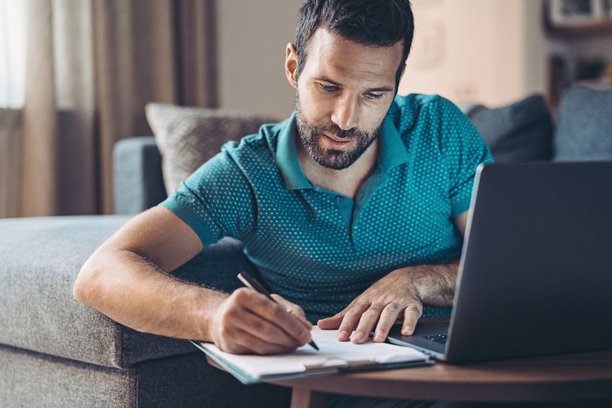 With the current household debt to income ratio standing at 177% (i.e. the average household owes $1.77 for every $1 it earns), it may seem like owning debt is something to avoid at all costs. However, it always helps us to see things from multiple perspectives since knowing how to play your cards right can get you a nice reward in the end.
Escaping Debt Traps: Payday Loans
Preying on low to moderate-income families, payday loans with their enticing slogans of "$20 for $300" are in fact one of the worst forms of loans. With APR (annual percentage rates) reaching as high as 600%, payday loans thrive on misinformation. In fact, a Financial Consumer Agency of Canada (FCAC) study discovered that a mere 43% of respondents who had taken out a payday loan were aware that there were/are more affordable loan options.
These high-risk loans also are generally very short-term with payment periods not exceeding a month in length making it very difficult for those struggling financially to find the cash to pay up. Many in fact have had to resort to taking out money from savings accounts or borrowing from friends or family members to pay back these loan sharks.
The Upside to Loans
Loans may be viewed as shackles but can also paradoxically be what breaks you free from them. Let's take a deeper look. Using personal loans, you can fund anything from dire bill payments to childcare expenses, legal fees, or medical expenses whenever you find yourself in a rough patch.
The quick funds needed to finance a good lawyer or to pay for rent after being put on leave can't simply appear out of thin air. Loans provide an easy and accessible solution to pay for necessities now and subsequently spread out your payments to make repaying your loan as easy as possible.
In fact, a Finder survey found that roughly 65% of Canadians have taken out a personal loan in their lifetimes. Their reasons for taking out loans are however far more varied.
Debt Consolidation: Have you ever taken out a high-interest loan that you've had trouble paying back while your interest payments continued to grow and grow? Many people have found themselves trapped by payday loans' high-interest debt traps when they are at their most financially vulnerable. This is where personal loans enter the picture with a solution.
Debt consolidation is the process of taking out a lower interest loan to pay off higher-interest loans. While it may seem counterintuitive at first to lower your debt by taking on more of it, it brings real results. A stunning 15.75% of Canadians who took out personal loans did so to consolidate their debt. This worked similarly with high-interest credit card debt which depending on the banking institution may reach APR (annual percentage rate) interest of more than 30%.

Opportunity for The Future: Personal loans allow you not only the chance to take care of urgent matters but to plan for the long-term and the next generation. Some of the next most common usages of personal loans amongst Canadian adults were funding renovations in the home (~13%) and paying for higher education (~11%).
These two uses of personal loans represent something greater, spending more now to be in a better position later. In terms of renovations, improving your home's interior by completing a basement or upgrading a kitchen or even outdoor landscaping all play a key role in increasing your home's value in the real estate market. On the other hand, paying for higher education needs no introduction. MagicalCredit is here to make sure that a not deep enough wallet isn't what stops you from achieving your true potential.
Personal Loans vs. Payday Loans - How Do They Compare?
When analyzing two different methods to take out money, you need to keep in mind the amount of funds you are eligible to receive, the flexibility in your payment options, interest rates and potentially long-lasting future consequences.
Amount of Funds: Typically, a payday loan is not allowed to exceed $1500 by Canadian law. For contrast, Magical Credit grants personal loan amounts from $1500 to 20,000 allowing you to have more freedom in your spending power when money gets tight.
Payment Flexibility: Due to their incredibly short-term nature, payday loans don't really offer much in terms of payment plans besides paying back the money upfront before the maturity date of the loan is reached. On the other hand, Magical Credit's personal loans have payment periods stretching from 12 months to 60 months with regular scheduled fixed payment plans to ensure that you aren't blindsided by hidden fees and can plan your finances well into the future.
Interest Rates: As previously mentioned, payday loan interest rates can spike as high as an annual percentage rate (APR) of 500-600%. Magical Credit however ensures that its clients aren't wrongfully taken advantage of with fixed interest rates starting as low as 3.9% per month to give families some breathing room and ensure that paying back a loan doesn't become an arduous process of interest accumulation.
Credit Scores: Although not always top of mind when taking out a loan, your credit score has long-lasting consequences for the future. To start off, a credit score is a metric by which companies judge the reliability of borrowers. People who carry a lot of debt whilst earning a low income and have a prior history of not paying off loans on time have a lower credit score. What this does is make it far more difficult for that individual to take out credit in the future to fund a child's education, pay for home renovation or even go on vacation.
What Magical Credit personal bad credit loans do differently is they give you the freedom to not only keep your credit score stable but even increase it. This is through providing fixed payments to make your repayment as smooth as possible and being an excellent tool for debt consolidation (i.e. paying off high-interest loans with a low-interest one) which closes excess credit accounts under your name, thereby improving your credit score for the future.
Why Magical Credit First?
Magical Credit not only provides a financially stable system that provides a more affordable and reliable alternative to payday loans but also grants you the freedom to spend your personal loan on whatever you wish. Our team of debt resolution specialists will ensure that we reach a financial solution that suits your needs first, not ours.
To get started applying for your personal loan today, simply visit our website at www.magicalcredit.ca where you can use our short term loan calculator to determine and plan out your monthly payments based on your principal amount, frequency of payments and length of the term. For more information, don't hesitate to contact us at 1-855-639-6888 today!