When Should You Consolidate Your Debt?
by Magical Credit
While Magical Credit doesn't directly consolidate debt, you can take out a larger, short-term personal loan with us, turning your many debts into one.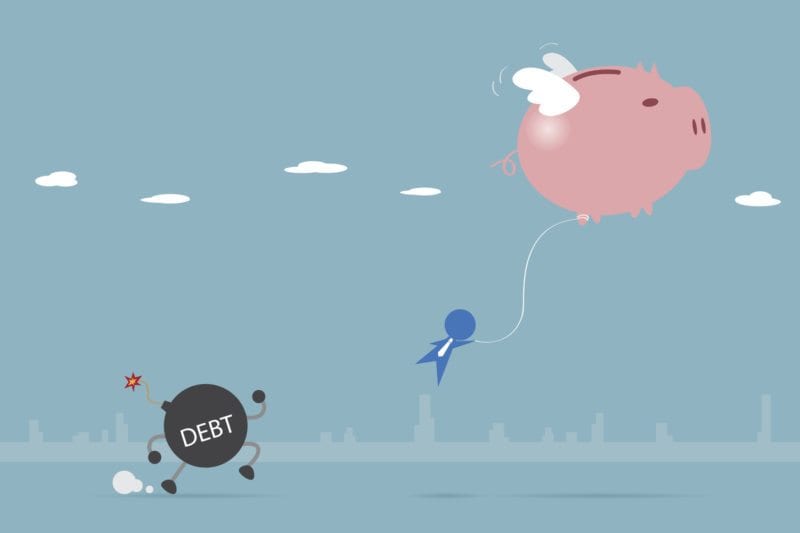 Taking out a loan for debt consolidation can offer crucial breathing room between you and the ramifications of missed payments:
Multiple Credit Card Debts
If you have several credit card debts, keeping up with the varying spending limits, interest rates, and repayment terms is like trying to get a PhD in Finance!
When you fall on hard times, all of those credit cards may suddenly be nearing their limit, while your chequing and savings account lack the required cash to pay them off.
You could put off the payments, and wait for your next couple of paycheques to catch up on these lingering balances - but there'll be missed payment fees, it'll tank your credit, and you'll be hounded by debt collectors. On top of that, you'll be ineligible for mortgages and loans, and the interest rates will go through the roof.
You can easily avoid these financial migraines by taking out a   to cover those nagging balances. The manageable installment repayment terms provide the time not allotted by credit card companies. Your interest rates won't skyrocket, and you'll keep your credit score intact. And instead of worrying about different payments with different terms, you'll only have to worry about budgeting for one loan.
Shortening Loan Terms and Lowering Your Interest
Imagine having taken out several loans where you're barely able to make the minimum payments. Interest will shoot up, it'll hurt your credit score, and you'll only be making payments to stay in debt.
By consolidating your loan payments with a personal loan, you can unshackle yourself from the monetary burden and interest spike of making minimum payments. Our loans are designed to help you get out of debt, which is why we only offer short-term loans between 6-24 months. We don't believe in decade-long terms that are more like a prison sentence. You'll also be able to plan your payment schedule with our loan calculator, while focusing on one loan, one monthly payment, and one interest rate (of 3.9% per month).
Unemployment and Tax Debts
If you owe a large sum to the Canada Revenue Agency (CRA), they won't care about your personal circumstances - even if you've lost your job. Of course, you can come up with a payment plan, but even then, employment insurance won't be enough to keep you afloat.
A loan to consolidate these possible debts allows you to pay back taxes until you get back on your feet. Otherwise, the CRA could garnish your income or freeze your bank account!
---
Do you have a laundry list of debts that you can't keep up with?
Magical Credit's short-term personal loans can indirectly consolidate those debts into one lump sum. They offer much needed breathing room, and an easier time when planning your budget.
Magical Credit caters its services to bad credit loan applicants.