Why are Payday Loans a Trap?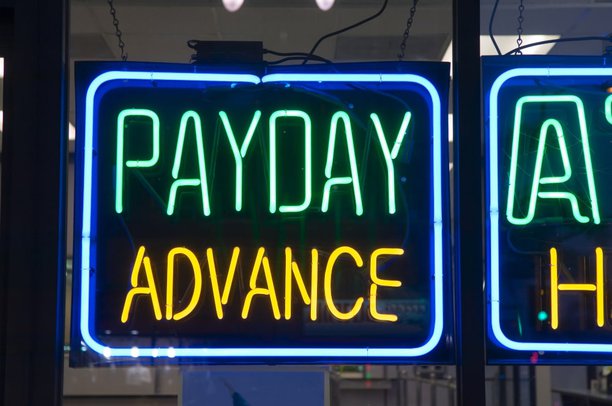 What is a payday loan?
A payday loan is a short-term, high-interest loan designed to cover a borrower's immediate cash requirements if they do not have healthy credit, funds on hand, or access to other sources of cash such as a personal line of credit. These loans are provided in small principal values (under $1500) and have to be paid back from the subsequent paycheck that the borrower receives from their employer.
If they cannot be paid back by the amount of the next paycheck, they 'roll over' to the next pay cycle, and the borrower may have to pay additional fees on top of the interest rate being charged. In Canada, there are several payday loan organizations that offer 'no refusal' loans with no credit check where borrowers are guaranteed to obtain the loan no matter what.
These instant payday loans come with a cost. This cost comes in the form of a hefty interest rate that can often run into the three figures on an annualized basis (i.e., if the funds were assumed to be borrowed for a full year).
Stuck Facing a Payday Loan? Here's What You Can Do
Payday loans are marketed as a 'quick fix' solution that can help borrowers finance an urgent cash deficit. However, the story extends deeper for the majority of borrowers who obtain payday loans. Due to the high interest rate that is charged, borrowers are often left with no funds for they day-to-day expenditures such as groceries and utility bills. This then compels them to 'roll over' the payday loan to their next paycheck again, and the cycle continues. In most cases, borrowers have to pay the following costs and fees beyond the original principal amount:
Interest charges that can accrue at a rate of 400%+ per year

Rollover fees (one-time charge if the borrower cannot pay back the payday loan by the date of their next paycheck)

Other administrative costs charged by the lender. This often differs from provider to provider
Over time, borrowers can get stuck in a debt trap where their interest costs balloon up to a point where they are stuck just repaying the interest costs at the time of each paycheck. In that time, the principal remains untouched.
If you find yourself facing such a scenario, there is a way out! Unfortunately, you cannot simply stop paying a payday loan as creditors do have legal routes to ensuring their funds get repaid. However, there are other options that borrowers can pursue as outlined below:
Debt Consolidation Loan: If you have a decent credit score, you may qualify for a debt consolidation loan offered by a bank lender. A debt consolidation loan essentially works by offering you a lump sum in the cumulative total of your outstanding debts (payday loans, credit cards, student debt, etc.). The point of a debt consolidation loan is to use the funds to pay off all of the individual loans. Thereafter, the borrower can then pay back the single loan that usually has a lower interest rate than all of the other individual loans.

Restructuring: If you find yourself in the payday loan debt trap, you can try contacting the payday lender to check if they are willing to revisit the terms of your loan, or even waive certain fees. Note that there is no guarantee that the lender will be willing to restructure the loan as they are not obligated to under the terms of the contract you sign.

Debt Management Planning: Debt management planning involves working with an organization that acts on your behalf to restructure and/or renegotiate your debts with your creditors. Debt counselors from these organizations will work with you to create a budget for each month to gradually help you pay down your debts owing.

Bankruptcy: As an absolute last resort action, you may be able to stop paying a payday loan legally by filing for bankruptcy. When you pursue this, an automatic stay is put in place which essentially means that any creditor listed on proceedings must stop collections activity.
Whether you need funds ASAP or can wait for a few days, there may be several options that you can pursue as an alternative to payday loans depending on your personal financial circumstances. Some of them are listed below:
Personal loans: Offered by banks and online lenders, personal loans are generally repaid over a period of two to five years, and interest rates are charged based on your credit history. Naturally, the better your credit, the cheaper the rate you can get. While the principal of a personal loan can vary based on need and lender risk appetite, a personal loan is a great way to access funds at a cheaper rate than payday loans. With online lenders, approval processes can take 24 hours or less!

Bad credit loans: If your credit history isn't at the level required by lenders such as banks, online lenders such as Magicalcredit.ca provide bad credit loans specifically designed for borrowers with poor credit or non-traditional income sources. Bad credit loans are another option that are cheaper than payday loans and offer the additional benefits of helping you repair your credit through consistent repayment over time.

Employer advances: A third alternative is to ask your employer for an advance on your next paycheck. In this way, you get access to immediate cash without having to go through a loan process with any lender. However, not all employers offer this option.
Final Thoughts
Payday loans can often entrap borrowers in a long cycle of debt that can be financially and emotionally taxing. To avoid such troubles, borrowers who need cash quickly to cover impending expenditures can pursue options such as personal loans or bad credit loans through a bank, credit union, or online lender.
It is important to ensure that the lender providing you with these loans is trustworthy with a good track record of references. For any questions, our team at Magicalcredit.ca would be happy to help you select the best loan option for yourself and your family.