A Wild New Year's Celebration (On a Budget)
by Magical Credit
The turn of another calendar year is another opportunity for a fresh start.
You've probably came up with your annual resolutions for the New Year, to make yourself feel better for at least a few weeks, or to prove that you've changed, man. These goals vary for everyone, from fitness goals, to financial ones.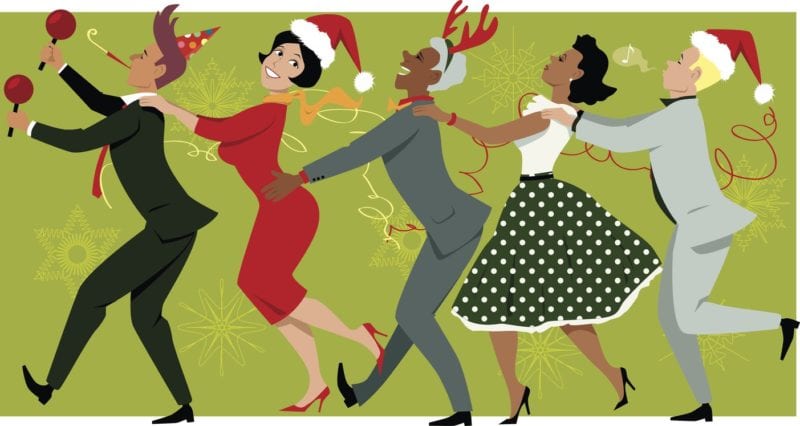 If you're the latter, and are looking to improve your personal finance, credit score, wealth, budgeting, or what have you, why wait till the first of January? To get yourself in the mindset of frugality and smart saving, your first test should come on the eve of the 1st – New Year's Eve.
We find traditional New Year's Eve celebrations overrated and overpriced. Why spend so much on a night you probably won't remember?
So, we've outlined a frugal, festive, and (hopefully) fun New Year's Eve night that'll get you ready for a financially-conscious 2018.
8pm
What You Would Do: An intimate, lavish dinner with family and friends, complete with T-bone steaks and the finest wine.
What You Should Do: Grab your misunderstood neighbor Jim, and head to the nearest Denny's.
As Tim Allen taught us in The Santa Clause, any occasion can be an occasion for Denny's.
Besides, there's no point in dining out at expensive restaurants this evening, especially if you've planned a booze-induced misadventure later (you'll puke out that $50 steak is what we're saying).
12am
What You Would Do: Pouring celebratory glasses of champagne, clinking glasses, and ringing in the New Year with class & style.
What You Should Do: Get a box of Cristall wine, and polish it off like a veteran – straight from the box. Don't forget to impress your friends by telling them the extra 'L' means it's better than that cheap Cristal.
We'd never tell you to be completely sober on New Year's Eve (unless you want to, don't succumb to peer pressure), even though it's easy to intoxicate your budget by buying various types of alcohol.
Remember, if you're having guests over, you don't need to provide enough alcohol for everyone to get wasted – just enough for yourself to do so. BYOB is always an option, too.
Cristall box wine is cheap, and may look/taste like the real thing once you've had enough of it.
1am
What You Would Do: It's time to join the public festivities, and enjoy the inspiring New Year's performance of none other than singer-songwriter Noel Gallagher.
What You Should Do: You won tickets to a New Year's Gallagher special (that Gallagher) at a work raffle. Yay.
Don't fall for all those popular New Year's Eve celebrations that all the sheeple have been lining up for since midday. Outdoor concerts, a NYE mainstay, for example, are cold, crowded, and encourages more reckless spending throughout the night.
Quiet, intimate settings are still a fun way to ring in 2018, and you might even be able to hear what your companions are saying.
And if you do find yourself at a Gallagher comedy special, we hope you followed our Cristall box wine tip.
2am
What You Would Do: Riveting, deep conversations with your friends about your New Year's goals and resolutions.
What You Should Do: *Missing Slides*
Remember that box of wine at midnight? Of course you don't. That's how we got into this position in the first place.
10am
What You Would Do: You're fresh, you're motivated, you're ready for what the New Year has in store for you! 
What You Should Do: …at least this year, the toilet you've put your head in was flushed.
It was a rough night, but you made it! You celebrated in the spirit of the holiday, but you didn't overdo it by going all out on booze, food, and entertainment.
If you managed financial restraint on a night filled with temptations, you should be confident that you can continue evolving into the new, money-conscious you!
---
From all of us at Magical Credit, we hope you have a safe, fun, and fairly-priced New Years!
If you've found you've bought too much Cristall, our short-term loans are perfect to cover those moderate purchases, or to pay off those last nagging debts of 2017, so your finances are fresh for 2018.