Canada Pension Plan Explained
Everyone deserves a time to get away from the hustle and bustle of office life as a salary worker, a worker in middle management or even upper management. While working is an essential part of our lives that we spend in order to keep ourselves and those precious to us fed and clothed, working is not the meaning of our lives.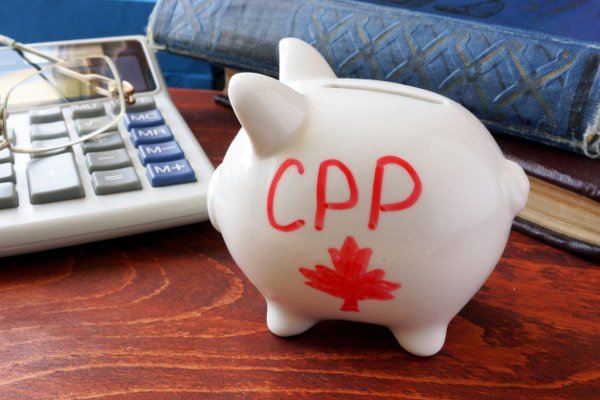 Maybe all life never stops searching for food, after all, 4 years of a 78 year life are spent eating and drinking. However, there comes a point in our lives when we have worked our fill and it's time to spend the time remaining enjoying what the world has to offer outside of the poorly-ventilated office space you called your workplace.
Overview and History
Pension plans are actually a recent innovation with people previously in history being in charge of financially supporting their elders on their own without outsider help. This however all changed when Canada passed its first old-age assistance legislation in 1927, less than 100 years ago for seniors of age 70 or older with little to no income. The modern piece of legislation, the Canada Pension Plan, came into effect at the beginning of 1966 and introduced the system of the earnings-related public pension plan in which a monthly payment is issued to partially replace the receiver's or family's income before retirement, disability and/or death. As of 2016, CPP benefits have been enhanced to cover 33% of average lifetime earnings, this is up from the previous courage of 25% and the ceiling on earnings covered to be raised 14%. These reforms are to be phased in slowly between 2019 to 2025.
Breaking Down the Numbers
All of this comes into effect from when you apply and you must be at least 60 years of age and have made at least one contribution to the CPP through deductions on your earnings. The later you apply, the larger the amount you will receive and the amount is capped after you reach 70. Therefore, it's standard for many to apply between 65 and 70 years old for the program. Applications usually take 7 to 14 for online applications and 120 days or 4 months for applications delivered at a Service Canada Centre or sent through mail.
However, make sure to pay close attention when delaying your application for the CPP until age 70 in order to reap a greater monthly benefit since in order to receive the maximum benefit an individual is required to have worked for at least 83% of the time that they were eligible to do so. This means having been employed for at least 39 years out of the 47 years between the ages of 18 and 65 or in turn, for 43 years out of the 52 years between the ages of 18 and 70. The average payment offered by the CPP is $679.16 with the maximum monthly amount a new recipient at the age of 65 can receive being locked at $1154.58.
Living Free, Living Happy
All these numbers take away from what our time should be spent in those years, enjoying the world and being content with what we have done and have achieved in our lives. To enjoy family, friends and living. Have you ever travelled the world? Perhaps you've been to Cancun and Riviera Maya but have you gone to see the real Mexico? Perhaps you've been in Paris and Rome but what about Stockholm and Helsinki? Or have you ever gone to Taiwan, Japan, South Korea or China? Maybe India? Our world is huge but also much closer now than ever before. Never in our history have average people had such regular access to travelling the world as we do today. So why not take advantage and explore the tiny ball in the endless expanse of space that we call home. Too deep? Alright.
You deserve to enjoy your life yet unfortunately financial constraints are still an ever-present problem in our modern world. The Canada Pension Plan benefits may just not cut it for some of the activities that you want to spend your money on besides renting out a government-subsidized apartment, food, as well as other basic necessities. However, there are times when you desire more, something greater than the same routine day in and day out.
The Advantage of Magical Credit
Fortunately, for those receiving CPP benefits, you are eligible to apply for a cash loan through Magical Credit. If you are unfamiliar with Magical Credit, it is a company that offers short term loans which includes loans for individuals with a bad or little to no credit history. Magical Credit offers a very easy online application process which can be completed in the span of 5 minutes. Loan approvals are done as quickly and efficiently as possible so that within as little as 24 hours, you will see the funds deposited into your bank account. Loans aren't given out haphazardly, if you are approved for one, that means the company has full confidence in you being able to repay the loan. Finally, all your personal information submitted to the company is secured between you and the company without third party interference.
Whether you want to take out a loan simply for adventure or whether it has to do with more pressing matters such as legal fees, visit to a dentist or a dental clinic or other medical needs, you do qualify regardless of your situation if you are currently receiving benefits from the Canada Pension Plan. What you use the money for is your business and yours alone, that's why we're here to help. Magical Credit offers short-term loans that range from a repayment period of 6 months to 60 months with interest starting from a rate of 3.4% per month. Another excellent advantage is that there are no penalties, I repeat, no penalties if you pay back the loan before the end of your contract. You will only have to pay interest up to the date that you pay it off. If that's not a good alternative to national and multinational banking institutions, I don't know what is.
Conclusion
With a fixed monthly income, a direct deposit into your account and a quick overview of your credit history, you qualify for a short-term cash loan from Magical Credit which allows you the freedom to pay it off whenever you want to without additional penalties if you choose to repay the loan before its maturity date. The Canada Pension Plan was created to give the elderly peace of mind in regards to their livelihoods after retirement. However, when yearning for something more than everyday life or when an emergency occurs, that sum may simply not be enough to cover the costs.
Additional support will always be needed by individuals who may not have significant external financial backing. In those regards, Magical Credit is ready with open arms to take you in after a 5 minute application form to help you back into financial security. We promise that whatever your financial needs/obstacles are, our team is here to help you meet and/or overcome them. To find out more about conditions associated with this program, please visit Magical Credit's webpage for post-retirement cash loans at https://www.magicalcredit.ca/subsidy/canadian-pension-plan/ today.