Must-Have Checking Account Features for Better Financial Management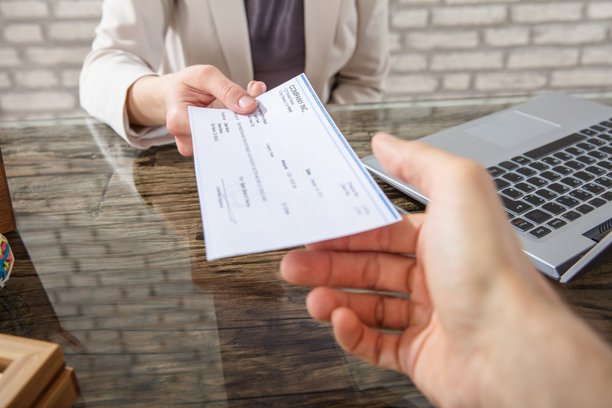 For many modern-day Canadians, your checking account is an essential tool that can provide you with a convenient way to manage your day-to-day finances and transactions.
Whether you have a good credit score or are working towards improving a bad credit history, having the right checking account can make a major difference in your financial management – that's why understanding your must-have checking account features is your best bet when it comes to bringing you better financial control.
1. Overdraft Protection
One of the most crucial features to look for in your checking account - especially if you have had credit challenges in the past - is adequate overdraft protection.
Unexpected expenses or small financial gaps can affect anybody, regardless of their credit status, and having overdraft protection can help you prevent costly overdraft fees and negative balances down the line. This feature can also help you ensure that your transactions will be approved, even if your account balance is low, sparing you from the financial strain of declined payments.
Overdraft protection is a feature that allows your transactions to be approved even if your account balance is lower than required. It can also help you prevent declined payments, costly overdraft fees, and negative balances. This feature can be particularly beneficial for you if you're experiencing an unexpected financial situation, providing you with a safety net and ensuring that your can transactions go through smoothly.
2. Mobile Banking and Online Access
In today's digital age, it's crucial to have easy access to your checking account on the move, regardless of your location during the day.
Fortunately, mobile banking tools and online access have transformed how we manage our finances, enabling us to check balances, examine transaction histories, transfer funds, and even deposit checks remotely. These features are especially beneficial for those grappling with a lower credit score, as they offer a secure and efficient method to manage finances without requiring in-person visits to a local bank.
3. Budgeting Tools
Maintaining your budget is vital for effective financial management and planning, regardless of whether your credit history is flawless or if you're experiencing credit score issues.
A checking account with built-in budgeting tools can make a major impact on your ability to track your spending, identify spending patterns, and make informed financial decisions. These tools also often categorize transactions automatically, provide you with visual representations of your expenses, and can offer you exclusive insights into your spending habits.
How Can Budgeting Tools Help Your Financial Management?
Many Canadian checking accounts provide budgeting tools that can make a major difference in your capacity to manage your finances. These tools typically classify transactions automatically, display visual representations of your expenses, and deliver insights into your spending behaviours.
By leveraging these tools, you can acquire a deeper comprehension of your financial patterns, pinpoint areas for reducing expenditure, and make well-informed decisions about your finances.
4. Fee Structure and Rewards
Most checking accounts come with various types of fees, ranging from monthly maintenance fees to ATM and foreign transaction fees.
When choosing your checking account, it's crucial for you to consider its fee structure and seek out an account that ultimately aligns with your financial needs. Additionally, some checking accounts offer rewards or cashback programs, bringing you incentives for using your account and further enhancing your banking experience.
Are There Any Rewards or Incentives Associated with Checking Accounts?
Some checking accounts can offer you rewards or incentives in order to encourage your continued account usage. These rewards often include cashback on purchases, discounts on loan fees, or other benefits. While not all checking accounts provide rewards, it can be a good idea for you to consider accounts that offer additional perks to enhance your overall banking experience.
A checking account with the right features can also serve as a powerful tool for better financial management overall, as it can allow you to easily track your income and expenses, set budgets and financial goals, avoid costly fees, and gain control over your financial transactions.
Can I Use a Checking Account for Direct Deposits and Bill Payments?
Checking accounts are commonly used for direct deposits and bill payments. Direct deposit allows you to have your income, government benefits, or other payments deposited directly into your account, saving you time and ensuring you will be able to gain quick access to your funds.
Additionally, setting up automatic bill payments through your checking account can further help you stay organized and ensure that your bills are paid on time.
Should I Open a Checking Account if I Have Bad Credit?
Checking accounts offering features such as overdraft protection, budgeting tools, and mobile banking can be particularly advantageous for Canadians dealing with bad credit, as these features can grant added financial security, assist in tracking and managing expenses, and provide convenient access to banking services.
To open a checking account, research various financial institutions and compare their offers. Once you've identified the best option for your personal financial needs, visit their website or contact their customer service team to learn more about the account opening process. It's crucial to thoroughly review the terms and conditions, fees, and features before making a decision.
All in all, having access to a checking account with suitable features is essential for effectively managing your finances in today's fast-paced and digitally driven world. Whether you possess a good credit score or are working to improve your credit history, selecting the right checking account can significantly enhance your financial control and provide you with the peace of mind you deserve.
At Magical Credit, we understand the value of providing our customers with access to trusted financial instruments. Our team of professionals is here to guide you every step of the way, and answer any questions you may have. Reach out to a member of our team today to get started on improving your financial situation with ease.